The lost sailing ships of Lanka
View(s):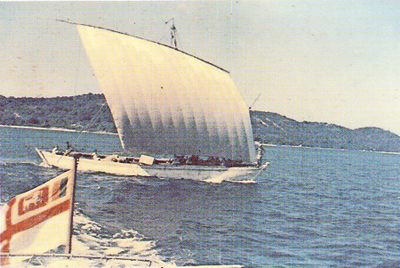 Lt. Commander Somasiri Devendra will present the Roland Silva Memorial Lecture of the National Trust speaking on 'Sailing Ships of Serendib- In search of lost nautical culture' on Wednesday, January 27 at 6.30 p.m.
Those interested could use the following links to join:
Website: https://thenationaltrust.lk/news/ (which will provide the link)
Facebook: https://www.facebook.com/The-National-Trust-Sri-Lanka (which will provide the link)
The National Trust will also release their new publication George Keyt – A Portrait of the Artist by Albert Dharmasiri at 6.15 p.m. on this day.
Sri Lanka was linked, by sea, to maritime cultures of the Euro-Asian landmass. Mariners and merchants spread ideas and technology between these cultures. By the 20th century, due to European domination, all forms of non-British watercraft had ceased to be of relevance. Yet three survived: the vernacular "Yathra dhoni", the hybrid technology  "Thoni" of Jaffna and Valvettiturai and the isolated "Battal" of Mutur on the East coast, which were all sailing less than 40-80 years ago, even within approved limits.  This is an account of efforts to re-discover material information of the three cultures behind these ships: how they came to be here, who built them, who sailed them, what they were like, and why they disappeared. It is about sailing ships and not boats: based on material evidence rather than literary references.
Somasiri Devendra turned to maritime heritage studies after retirement, under the guidance of Vini Vitharana. He introduced maritime archaeology as a mainstream activity of PGIAR and ICOMOS and has led every project on behalf of the Archaeological Dept., CCF and National Museums on a voluntary basis.
He has been awarded a UNESCO Fellowship, the "Uruma Prasada Pranamaya" by the Ministry of National Heritage and the inaugural "Roland Silva Memorial Medal" by ICOMOS Sri Lanka.