Drinkers of illicit brews risking death
By Jayanie Madawala
View(s):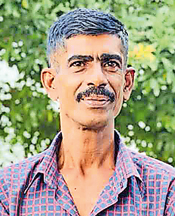 The two siblings who died at their mother's funeral after a drink of illicitly-brewed liquor is a warning to many who resort to dangerous, cheaper alternatives, the police said.
Due to the lockdowns there are have been reports of illicit liquor brewing in several areas, the police said.
The Walana Anti-Corruption Unit, said small-scale illicit liquor brewing is often detected.
Any spirits produced as liquor without a license can be deemed illicit.
Raids are carried out targeting those who use illegal drugs and consume liquor at places such as bus terminals, railway stations, public toilets, and abandoned spots, the police said.
While bail is given because of the coronavirus risk, the police said they are keeping watch.
The Excise Department, deputy commissioner, Kapila Kumarasinghe, told the Sunday Times that the pandemic has disrupted the licensed liquor trade and as a result people are buying illicit brews.
On the other hand, the pandemic also has limited law enforcement effectiveness, as departments cope with drug investigators working remotely.
He said health officials have warned people against drinking alcohol and the risk of being vulnerable to the virus.
People are buying illicit brews because they do not have the money for branded spirits.
"We can't easily control these incidents as we have restrictions due to the virus,'' Mr Kumarasinghe said referring to the incident in Mirigama.
He warned of the risk of dangerous health outcomes and even death from illicit brews.
He said the people must be responsible, too.
The Excise Department carries out raids on illicit liquor makers.
Legal reforms and stronger enforcement of existing legislation are required to control the illicit production.
Until November 30, the Excise Department has carried out 35,751 successful raids. including 1,944 illicit liquor distillers in the island.
During the raids, 35,751 were arrested and 3,605 were women.
In the first 11 months, 2,379 offenders were seized in connection with licensed locations for the sale of liquor.
Most raids were responses to complaints on the 1913 hotline.
The raids were carried out under the direction of the assistant commissioners of excise in charge of each province and the district superintendents of excise, deploying nearly 900 excise officers covering nine provinces.
So far, the department had carried out raids at 57 excise stations and also five special operations units islandwide, and seized 35,751 cases of liquor, narcotics and tobacco and produced them before the courts. Offenders have been fined Rs.137 million.
The most recent incident of illicit liquor use was reported from Mirigama, where two brothers aged 54 and 47 years, perished. Two are in hospital.
The police said four people had consumed the illicit liquor after a funeral.
The spirits had been provided by a person from the area.
What the victims drank was methyl alcohol (methanol), the simplest form of alcohol, the police said
 Additional reporting Nissanka Meegama