Railways blind as more people occupy its land illegally
Pix and text M A Pushpakumara
View(s):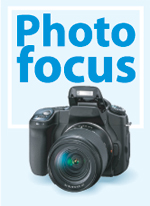 Several mobile boutiques have popped up in a section of Bastian Mawatha, Pettah.
Even though there is a notice put up indicating  that the land belongs to the Railways Department which outsiders are not authorized to enter, various constructions have been built.
The mobile vendors have built more than 15 shops illegally on Sri Lanka Railways land. It has come to a point where these squatters dictate terms posing as permanent residents.
Due to a lack of maintenance, rampant littering can be seen, there are drainage problems and sanitation is poor in the area.
The relevant authorities must take action on these illegal constructions or remain silent until they build permanent structures on key commercial lands. At which point the government will be forced to pay compensation to these encroachers.