From donut drought to spoilt for choice
By Shannine Daniel
Young home bakers here are bursting with new flavours as they give a creative twist to this much loved treat
View(s):
Doughnuts are loved across the world, and certain famous American brands have garnered a faithful following. But here in Sri Lanka, with the exception of Gonuts with Donuts that has been around for awhile, local doughnut lovers had only a few options.
In recent times though, some clever home bakers in and around Colombo have launched their doughnut stores with their own unique flavour combinations and creative designs.  We now have doughnuts in a variety of flavours and textures not to mention many interesting fillings and toppings.
One home baker has launched savoury doughnuts, while another has created mini doughnuts to go with their signature milkshakes. Read on to find out more.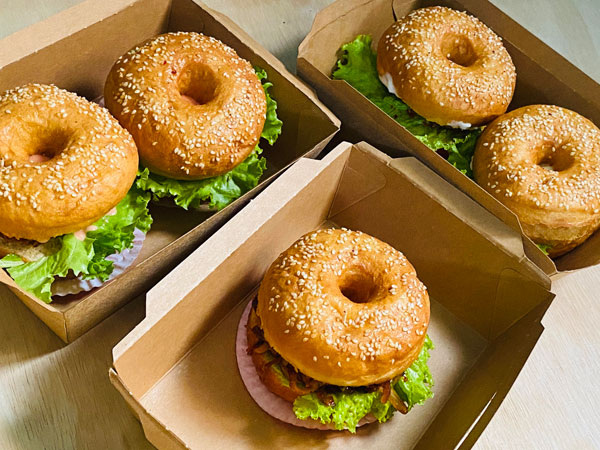 Miss V's Donuts
Vinodini Lakshmanadas launched Miss V's Donuts in June this year, doughnuts being her favourite food since childhood. "I had always dreamt of opening up a Doughnut Store one day, so I could treat people with unique doughnuts and finally found the courage this year to launch my dream project," she says.
Vinodini's unique savoury doughnuts the Burger doughnut (Burgnut) and the Pizza doughnut (Pizzanut) probably won't be found in any other store.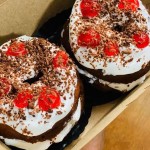 "We use premium quality products. All sauces including mayonnaise are homemade. Our doughnuts are large but affordable," she said, adding that she always welcome new suggestions as well.
Miss V's Donuts functions online, and they have a delivery option and a pickup option. Customers can place their orders through their Instagram page (miss_vs_donuts) or Facebook page (Miss V's Donuts).
---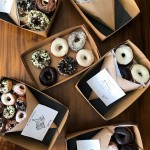 Brown Sugar Treats
Diarra Wickremasinghe baked for friends and family from a young age and began Brown Sugar Treats in 2016, selling cakes, cookies and brownies. In 2017, she introduced the concept of doughnut bouquets to her business, which has now become one of her specialties. Her menu meanwhile has expanded to include deconstructed tarts, customised cakes, ice cream tacos and more.
"I always believed that food brings us closer together. In 2011 I sold cookies to make enough money to buy my mother a phone for her birthday. So I like to say that was when my business skills came into the light," Diarra told the Sunday Times Magazine.
"What inspired me was the feeling of satisfaction I got when someone took their first bite of something I made. It warmed my heart to know that I was responsible for their smile or even a small spark of joy."
Her grandmother was an inspiring cook, she says and though she passed away a year before Diarra was born,  she feels she carries on her legacy.
Diarra operates from her home, customers placing their orders through Instagram (brown_sugar_treats).
"My desserts and doughnuts are made to be as authentic as possible. From the way the doughnuts rise, to their shape and how they are topped and filled, I try not to manipulate them too much. Instead I give my customers a perfectly imperfect delicacy that lets them experience a taste of my home. As a 'home' baker, I believe that is what makes my business special," Diarra says.
---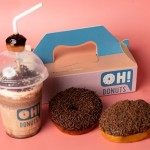 Oh! Donuts
Oh! Donuts is run by Isham Nayem with his brother Ikram and their brother-in-law Athiff. They have been in business for just about a month, and operate from a cloud kitchen based in Wanaratne Road in Dehiwala,  while working on opening a store in Colombo 04.
"The whole process has been slow amidst the pandemic. We can promise our customers that our store will be different from what they have seen before in Colombo," Isham says.
"I worked in a lot of kitchens in my career in the hospitality trade and we follow many health and safety guidelines throughout the whole production process to make sure our products are hygienic and fresh. I worked as an executive chef in a leading international resort in The Maldives. I made desserts and baked items. Doughnuts were always my favourite, as I'm a huge fan of Dunkin Donuts. It had been my dream for some time to start a doughnut shop in Colombo," Isham says.
Apart from doughnuts they have milkshakes, iced lattes and iced Americano coffees and their milkshakes have the special addition of their signature mini doughnut placed on top of the cup.
"I believe that our brand is special because of the diverse range of flavours. We have doughnuts with fillings such as double chocolate, Nutella burst, caramel glazed and New York cheesecake. The Tiramisu doughnut with a special coffee mousse filling is also one of our bestsellers," Isham adds. They also introduced a healthy (low sugar) green tea doughnut, infused in a green tea glaze.
"We are also working on a range of regular glazed donuts that will be available soon. Our customers can also opt for extra filling that comes loaded in a syringe, and all they need to do is inject it into their doughnut," Isham says.
Customers can order through the Oh! Donuts Instagram page (ohdonutslk) and Facebook page (Oh donuts) or call their hotline (076 5757 574). They have their own delivery service, which operates in Colombo city, and they also operate through Uber Eats and Pick Me Foods. They hope to expand their own delivery service to target the entire Western Province.
---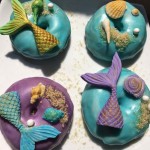 The DoughnutteryRun as an online business focusing solely on doughnuts, sisters Amaani Ismail (25) and Aliza Ismail (22), do this part time in addition to their regular jobs. Amaani is a part-time coding and robotics instructor and Aliza is the founder of Evana Official, an online statement jewelry store.
The Doughnuttery opened in October 2017, the result of Aliza's drive to start her own business and Amaani's love for doughnuts.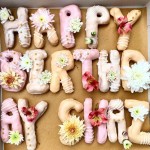 "When we initially started, there were only a handful of places which sold doughnuts and they never really satisfied our cravings for good quality doughnuts that not only look amazing but have a perfect texture and a great topping to dough ratio," Amaani told the Sunday Times Magazine.
"It took us a couple of months of trial-and-error to create our own unique recipe for what we considered to be the perfect doughnut. We believe that it was the grace and goodness of God that has brought us this far," she added.
The Doughnuttery is their platform to display their artistic and creative abilities. Amaani and Aliza create toppings of bright, eye-catching colours like their recent Halloween edition doughnuts and 'letter doughnuts', which spell out different phrases and messages for their customers.
"Our love for colour and creating unusual artwork on doughnuts is what we believe makes our doughnuts special. The feedback we have received so far, has truly assured us that we have come up with a product that is not only satisfactory but looks pretty amazing too," Amaani said.
Customers can reach Amaani and Aliza via Facebook messenger (The Doughnuttery), Instagram direct messages (the_doughnuttery) and WhatsApp.