Anushka wins prestigious Schwab Foundation award
View(s):

The Schwab Foundation For Social Entrepreneurship has named Anushka Ratnayake as one of the recipients of its prestigious international award for 2020.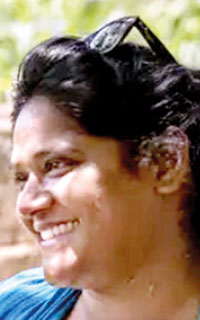 The Schwab Foundation for Social Entrepreneurship, a sister organisation of the World Economic Forum, is a leading global platform that accelerates outstanding models of social innovation.
Anushka is the Founder and Executive Director of myAgro. She has worked in rural Africa since mid-2008, helping to increase market access for small-scale farmers. Prior to starting myAgro, she developed key components of One Acre Fund's core operation model, created management-training programmes and travelled across Africa and South Asia in search of innovations in the microfinance and agricultural sectors.
Anushka received her BA in Literature from University of California, Santa Cruz and her agricultural training from smallholder farmers in Bungoma, Kenya. Anushka is considered a leader in digital solutions for smallholder farmers and is a featured speaker in many high profile events to lend her voice to financial inclusion, agriculture and gender inclusion.