Study in UK with a 2 year Post Study Work VISA – Rivil International (Pvt) Ltd
View(s):

United Kingdom is a highly sought after study destination for students from across the globe and is one of the countries with universities ranked among the top in the world. London, the capital of the country is ranked as the #1 city in the World by QS World University Rankings. The UK offers top tier qualifications to student from all parts of the world making it a highly diversified study destination.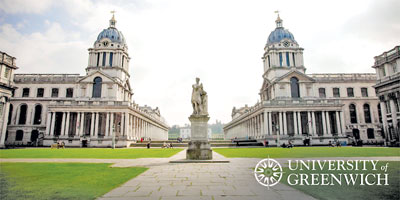 The Education System is highly structured to offer a balance of both applied based learning with an academic approach. UK Education is research led and offers an innovative teaching approach. With sandwich programmes (an year of industry placement) within the 2nd and Final year of undergraduate degrees or Industrial placements after an MSc offers student an opportunity to apply what they learn in the classroom to practical based applications.
Located in London, The University of Greenwich is well-known for its high teaching quality, research excellence, the diversity of its students, its beautiful, historic campuses in south-east London and Kent and its high student satisfaction. The next intake at University of Greenwich is the January 2021 intake and students are now welcome to apply for the upcoming intake. University of Greenwich offers a wide array of programmes such as Accounting and Finance, Architecture, Biology and biomedical science, Business and management, Chemical engineering, Civil engineering and Construction Studies, Computer engineering and cybernetics, Computer science, Creative Arts, Criminology, Drama, Early years and childhood studies, Education and Teaching, Engineering (Electrical, Electronic & Mechanical), Engineering Management, Forensic Science, Games and digital media, Health and social care, International relations, Landscape architecture, Law, Marketing and PR, Media arts, Physical Education and sport, Pharmacy, Psychology, Public Health, Science, Social Work & Sociology, Tourism, hospitality and events.
One of the unique reasons for choosing GRE could be the internal English Test that they offer for students to meet the English Language Proficiency requirements. Students with BTEC HND or equivalent Qualifications are welcome to apply for the Top up Degree and complete their degrees in just one year.
UK University Admissions is supported by Rivil International (Pvt) Ltd incorporated in 2004 as a limited liability company with a focus on providing student counselling and all related services for your higher education plans in the United Kingdom. We maintain higher visa approval rates for all the countries that we represent and hold 15 years of service excellence.
You may contact UK University Admissions on 0777 159 901 or
011 4341 888 and
apply@ukuniadmissions.com
for more information.