Building a road to university for future engineers
Start your Australian university experience in Colombo now
View(s):
With the Diploma of Engineering now available at UTS Sri Lanka, delayed travel plans don't need to hold back the journey to university. Students can start right away, here in Colombo, knowing they are on a pathway to complete their Engineering degrees at the University of Technology Sydney (UTS).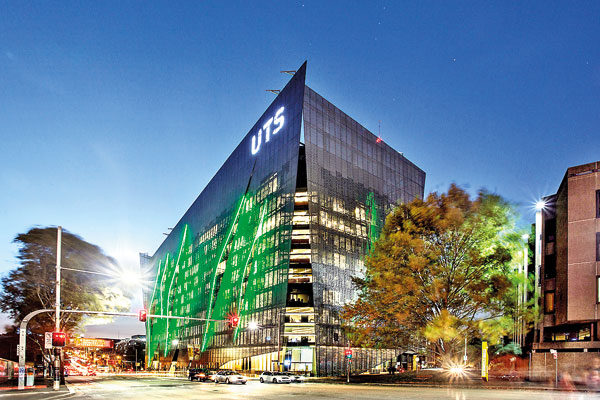 This is a unique opportunity to prepare for success at a leading Australian university, while studying here in Colombo. Those who enrol before 30 August are also eligible for a special early-bird offer, receiving a minimum 25% scholarship, along with waived registration fees.
Preparation for university success
UTS Sri Lanka offers pathways to the University of Technology Sydney, Australia's number top young university. The Diploma of Engineering program is designed in collaboration with UTS, which has been ranked in the top 100 for Engineering (civil and structural) and Engineering (electrical and electronic) subjects by QS World University Subject Rankings 2020. Students have the same learning outcomes as UTS first-year students and on successful completion of the diploma are guaranteed entry to the second year of the UTS Bachelor of Engineering.
The pathway begins here in Colombo
A recent graduate, Ms Vishnie Babeendran, reflects on her experience, "I studied the Diploma of Engineering because it fits perfectly with my dream career of becoming an Engineer. My desire to study at one of Australia's top universities has brought me here. It has all the facilities and resources and doesn't just focus on theoretical knowledge – it gives more priority to the practical and technical skills needed for the working environment. That's what sets it apart from other universities."
As Australia's top-ranking young university in the QS World University Rankings Top 50 under 50 2021, UTS has an enviable reputation with employers and industry. Engineering students combine theory with practice by connecting an internship to their degree, and take part in industry challenges, hackathons and showcases.
From the heart of Colombo to the heart of Sydney
Ms. Alison Hiscox, Principal of UTS Sri Lanka, says, "Students joining our Diploma of Engineering in Colombo are laying firm foundations for a future career. Today's engineers are pioneering solutions to global challenges in such areas as energy, water, food, the environment, technology, telecommunications, transport and housing. Theirs is a true 21st century career. Our students access world-class university standards from day one of their studies, preparing to join their peers at UTS to complete their degrees."
To find out how to take advantage of the early-bird discount and enrol in the Diploma of Engineering to commence this year, visit insearch.edu.lk/experience or call 0774 775 774.
About UTS
UTS is a dynamic and innovative university, ranked as Australia's top young university, and 133rd in the world in the QS World University Rankings 2021, reflecting its strength in employability, research, teaching, and internationalisation.
UTS Sri Lanka prepares students for entry to all UTS undergraduate courses though the UTS Foundation Studies Program and offers a Diploma of Business, a Diploma of Engineering and a Diploma of IT. When students complete their first year at UTS Sri Lanka, they are ready to complete their UTS degrees in Sydney.