Understanding the post Covid-19 landscape in order to reignite the youth in Sri Lanka
View(s):

The COVID-19 pandemic has effected enormous personal, economic, and social damage globally.

It has provided a new set of serious shocks to solid businesses and principles that have guided our thinking for decades. As a result, globally and locally business leaders and professionals are forced to rewire their thinking and set new rules to sneak out from the pitfall.

Having resulted in 2671 known infections and 11 known deaths as of 16th July 2020 in Sri-Lanka, the new coronavirus is unpredictable and lethal, and its like hasn't been seen in more than a century. The pandemic is primarily a public healthcare problem, but one with immense immediate implications for business, and for economic policies. As a upper middle income country which is suffering from a 2.6% GDP growth, 4.3% inflation rate and 4.4% unemployment rate (source: www.heritage.org/index/country/srilanka) it is vital for us be on toes and scan every nook and corner to pick up local and global trends in the macro environment, to prepare in advance to turn around the Srilanka Economy.

To identify and approach these trends holistically, in 2017 one of the "Big Four", PWC introduces a framework called ADAPT – describing a world in which asymmetry, disruption, age, polarization, and trust, were fundamentally changing the way millions of people live and work. When this framework was introduced based on the prevailed situation in 2017 , the pressures arising from the ADAPT issues would forge a completely different world by 2025, and that organizations would have to reconfigure themselves to maintain their viability.

But now, this was accelerated by the pandemic Covid-19, these changes may come about sooner than we thought.

Further explanation on ADAPT and its attributes are not necessary since its well-articulated in the below illustration. The pinnacle is to understand the essence of the ADAPT attributes and its relevance to Srilanka.

ADAPT talks about many aspects which could impact on the economy but let us focus how "Srilanka Youth" is affected with these abnormally as follows,

Role of "Youth" in the Srilankan Economy

Future of a country is driven by youth. Statistical information from the world bank elaborates that percentage of working population in Srilanka has been declining drastically since 1960 and after 2010 it indicates a slight recovery (Figure 2). 30 years of war could have impacted this reduction in the working age population, but now it's observed that % of working population is increasing which is positive sign for the economy. Lets analyses further and understand the composition of this working population.

Based on 2019 December Report released by Asian Development Bank "Growing Old before becoming rich" , It states that using population projections from the World Population Prospects 2019 (United Nations 2019), Sri Lanka's total population is expected to increase modestly to 22.2 million by 2038, before beginning to decline, i.e., the era of continuous population growth is projected to end in about 2 decades (Figure 4).

Sri Lanka will experience a contracting population after 2038, assuming fertility rates continue at low levels and there is no substantial inward migration. The working-age population, i.e., those aged 15–64, will reach a peak in 2027 before starting to decline, whereas the 15–59 age group will reach a peak in 2026. The number of older persons, i.e., those aged 65 or more will double by 2040 compared with 2015.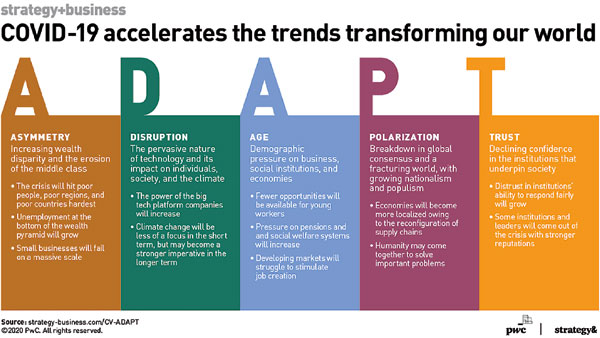 A key characteristic of Sri Lanka's demographic future that stands out from the population projection is that the age structure will gradually switch from a pyramid structure, typical of most developing economies, to a pillar shape (Figure 5), similar to that of many developed economies. The shift in shape is the result of a rapid rise expected in the share of population over 65 years in Sri Lanka's total population from 9.4% in 2015 to 21% by 2045 and to 35.6% by 2100. As shown later, the rapid increase in the share of the elderly in Sri Lanka is projected to happen much faster than in developed economies, and at a lower level of per capita income. Means srilanka will be having old citizens more than the population of youth.
Conclusion of all these indicators is as follows,
A country's economy will be heavily driven by youth
ADAPT framework indicates that Youth will be severely impacted in future and Covid has accelerated the process such as,
Lack of income due to fewer job opportunities
Less tolerance levels and their frustration level will be increased
In Srilanka youth population will be shrinked and it will be a stress to the economy
More salt will be added due to burst in Aging population
Therefore, failing to develop these assets (youth), could ignite a major negative force in the society which could impact the stability of the Socio and Economy cycle. Therefore, it's the responsibility of the Social Leaders & Professional Leaders to rewire the way of thinking and convert all the above threats to opportunities to reignite the youth in Srilanka.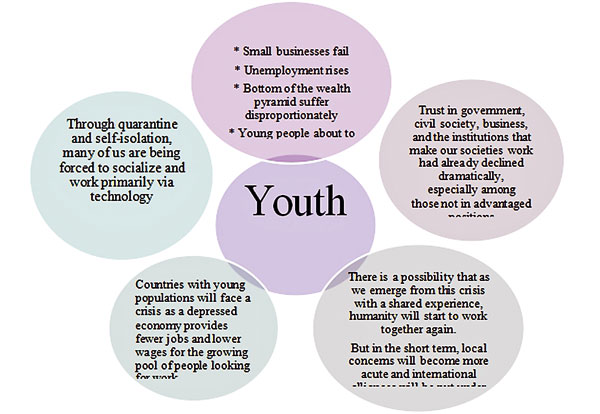 Role of Professional Leader to Ignite Youth
Today there is a lot of frustration among the youth due to many students passing the GCE A/L exams and eligible to enter universities unable to gain admission to universities due to limited number of places in universities. Out of the app. 150,000 eligible A/L students 25,000 will enter universities. There will be another 125,000 left behind. This would mean that out of those passing only 17% enter universities while 83% are left behind. We as a country need to follow dual approach to develop our youth. One approach will be to increase the passing rate of 17%. We need to maximize the opportunities for higher education in Sri Lanka which should be the prime objective of any government. There is also an absolute necessity to provide degree programmes which are in demand, creating new skills and additional numbers required for the Retail Management, Supply Chain & Logistics Management , E-commerce Management, Engineering, Science & Technology, Business, Management and Services sector for the development of the economy. Professional leaders of the country could volunteer to share their real tie knowledge with these students to inspire them.
Then second approach will be to target the 83% and find different creative ways to develop the portion. With the Covid 19, and as ADAPT highlighted there is a boom in usage of information technology. This means we have an opportunity to connect a larger crowd at a lower cost. On the other hand, we see sudden bursts in E-commerce platforms, E-Retail, Demand for small businesses (Entrepreneurship) etc. Cascading this knowledge via Professional leaders to these crowd using the latest IT tools to different parts of the country in the language they prefer (Sinhala, Tamil or English), and then after a proper evaluation provide necessary career support  for them to join to a company or provide financial support to start their own business will strengthen the youth pillar further.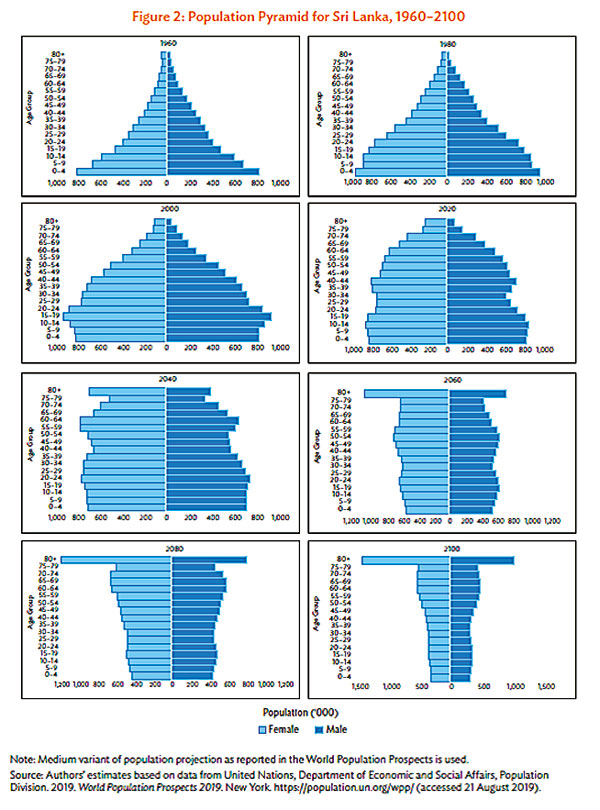 Our youth need inspiration, youth living in rural and semi urban areas are less exposed to the real world, even though our literacy rates and internet penetration are strong. Reaching Schools, having webinars, island wide workshops under the blessings of the education ministry is vital to inspire.
Strengthening the bond between Government bodies and Private sector is essential to develop our future. Government have the network; Private sector have the knowledge and experience. Putting these strengths together can ignite youth in a larger scale.
Therefore, more than threats we have a greater opportunity lying beneath. Language should not be a barrier for this development. So, the question is as Professional Leaders are we ready take this up and run?
"Lead the World to New Dimensions"
chathura.d.ganegoda@gmail.com