Parents Learn how to raise happy, self- confident kids
View(s):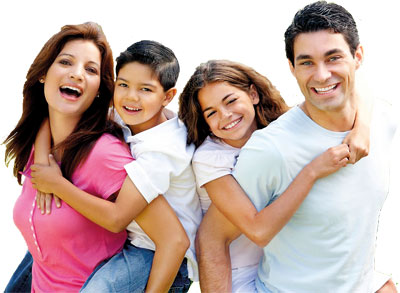 Do you want your children to be happy and confident? Do you want them to respect you and listen to you?
Of course you do!
Children are a precious gift to parents. However this is not a gift that lasts for ever.  The challenge that parents face is how to make the best use of this gift.
Parenting is extremely rewarding. It is also an incredible learning experience. .
The biggest regret that many parents have later on in life is that they didn't spend enough time with their children and that they didn't do a good enough job.
CHILD DEVELOPMENT IN NEW NORMAL
In the modern day materialism is growing and values are deteriorating.  Parents realise more and more that times are changing. The world today is not the world in which parents grew up as children.  The challenges in child development with the new normal in the post covid 19 era are colossal.
It is up to you as a parent to implement the best techniques possible for raising your children. You owe it to them.
Give them what they deserve. Teach them how to be happy, healthy and   self-confident.  Guide them to develop sound values and to become responsible citizens one day.
Rainbow Institute, a centre for excellence in Communication is ready to equip you with fundamentals of successful parenting in these challenging and unpredictable days of Covid- 19.
WORKSHOP ON SUCCESSFUL PARENTING
We are pleased to invite you to a half day workshop for a life changing experience for you and your children.
It is ideal for parents of children of all ages, from toddlers,  to late teens.   Working parents, as well as those who stay at home to look after their children will benefit.  Single parents too will find the session useful.
The workshop is designed to equip you with knowledge and skills on how raise super and healthy kids… and give your kids the winning edge.
You will learn  how to communicate with your children at a deeper level, how to motivate your children to maximise their talents and be their best, how to  manage your time so your family comes first and .you gain more quality time to spend with your children.
The workshop is scheduled for Saturday 25 July 2020 from 9.00 am to 1.30 pm. Venue is Rainbow Institute, 28, School Lane, Colombo 3.Investment is Rs 3500   per head (inclusive of refreshments) You can also join the workshop online if unable to be present physically
TRAINERS
Lead trainer will be eminent academic Dr MAHIM MENDIS. Dr Mendis is a Specialist in Organizational Behaviour and Sociology, with Post Graduate Degrees from UK and Singapore and Post- Doctoral training in USA. Dr Mendis has over three decades of experience in teaching and mentoring youth and adults in Universities in Sri Lanka and overseas.  He is also a highly sought after trainer by the corporate sector.
Dr Mendis will be joined by Mr MANESHA UDAWATTE,  an experienced corporate trainer and  Degree holder, in Early Childhood Development and English Teaching from the Holmesglen Institute TAFE, Australia.
As in the case of all Rainbow Institute training, the workshop will be interactive with fun- filled activities to help you to absorb what you learn and share with other parents your own experience.
The group is limited to ensure personalized attention to each participant.   Book your seat fast to join in this exciting journey of learning,
RAINBOW INSTITUTE OF COMMUNICATION
28, School Lane, Colpetty, Sri Lanka 
Web:         www.rainbowinstitute.lk
Facebook:               Rainbow Institute Lanka Pvt Ltd
E mail :     Info@rainbow.lk
Tel :         Ruth 077341 4683 or
Lovelyn : 0775090400