Our cricket legends remain untarnished
View(s):

Dear Sanga and Mahela,

I thought I must write to you because we saw both of you being asked to provide statements to the Police like some suspects in a criminal matter. That is after that chap Mahindananda made some foul accusations that the World Cup final in India nine years ago which you played in, was 'fixed'.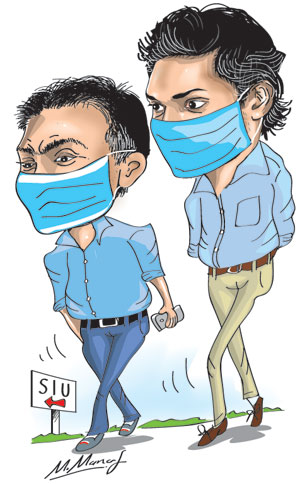 It was indeed a sad sight to see two of the very few people this country who can be hailed as role models and heroes being subjected to this ignominy. One could argue that you were only participating in the due process of the law but it has to be asked why this happened and why it happened right now.
It is because of this Mahindananda chap, who was Minister of Sports at the time of that match and held the same job until four years later. Nine years after the event, he woke up from his slumber and suddenly said the game was "sold" to India. We do wonder why he was silent all this time.
Besides, another politician, Mahindananda's bosom pal Thilanga, was the boss of Sri Lanka Cricket for four years after all this is supposed to have happened. Why didn't Thilanga, who is usually quick to dish out the dirt on his rivals, sit on it and do nothing when he was in charge of Sri Lanka Cricket?
Mahindananda also made accusations that soon after the final, 'officials' who he did not name, bought cars and companies. So, a police investigation began. Again, we wonder whether he will subject his own assets- the many properties he owns- to the same scrutiny as to how he acquired them.
The less said about this Mahindananda chap the better. Still, the powers that be ordered an inquiry and you were being dragged through it. Being the tough characters that you are and having faced worse bouncers and fierce sledging on the field, you insisted that the truth will come out eventually. It has.
Sanga, when you appeared at the inquiry and they grilled you for nine long hours- longer than the final itself-there was public anger pouring out from social media. Yet you emerged unruffled. Sensing the mood, even Namal baby said that our cricket heroes should not be subjected to such humiliation.
Mahela, you were supposed to appear the next day. They sent you a message literally at the eleventh hour asking you to come on another day. It is not for nothing that you are known as one of our best captains. You were smarter than them. You arrived at the Police and told everyone what happened.
Then we are told that the inquiry has been called off due to 'insufficient evidence'. Shouldn't Mahindananda's now be charged with making false accusations? Or, is it that the wheels of justice come to a sudden halt when someone realises that this could cost the 'pohottuwa' a lot of votes?
Nevertheless, we cannot but help but notice some curious co-incidences. One is that these allegations were made just a few weeks before a general election. Isn't it strange that memories that have eluded politicians for many years suddenly seem to emerge on the brink of a general election?
Another co-incidence is that both of you, instead of maintaining a diplomatic silence, decided to raise the issue of colossal amounts of money being spent on another cricket stadium at Homagama. You met Mahinda maama and those plans were shelved. Obviously, some people are unhappy about that.
Sanga, it may also be yet another co-incidence that your name is being mentioned as a possible President of the ICC. We know that you were not very keen but Sri Lanka Cricket had said earlier that they want you there and that they will do everything possible to support you getting that position.
Now, they have changed their tune. They are actively supporting the former Indian captain and your good friend Sourav for that job. I'm sure both of you won't mind that but it makes us wonder whether that 'match' was indeed 'fixed', just so someone could curry favour with the Indian Board?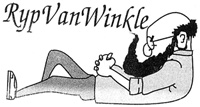 Mahela, you impressed everyone as a batsman but more so as a leader and a gentleman. You have displayed your commitment to helping the less fortunate with your efforts to raise funds for a hospital. Your reputation will not be sullied just because you were called before a match fixing inquiry.
Sanga, you brought fame to our country not only with your heroic batting deeds but also with your eloquence and charisma. Cricket's holiest of holies, the MCC thought it fit to invite you to become their President. I am sure more honours await you and these distractions will not stand in your way.
We are known for our two favourite exports- tea and cricket. We are not reputed for our politicians. Our only politician with a worldwide reputation is Sirima, after she became the first female Prime Minister. Yet, the world knows both of you and Arjuna, Aravinda, Sanath, Murali and Malinga.
Inquiry or not, Kumar and Mahela, your place in history is assured. Fifty years from now, people will be telling their grandchildren about your exploits on the field. Then, even if someone did talk about these events, the response will be 'Mahindananda who?", for he will be long forgotten.
Yours truly,
Punchi Putha
PS-Arjuna and Sanath took to politics. Arjuna tries to make a difference but seems to have lost his way. Sanath lost the affection and respect he had. Sadly, Murali is now trying to send his brother to the den of thieves. Whatever you do, Sanga and Mahela, I hope both of you stay away from politics!