'The Voice Teens Sri Lanka': Game changer
View(s):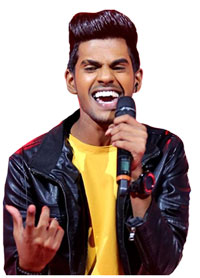 Celebrating 22 years Sirasa TV continues to evolve and be the catalyst for change to set the benchmark for the industry to offer their viewers a host of exciting programmes and advertisers the opportunity to engage with our audiences.
As Sirasa TV celebrates the anniversary, the people of Sri Lanka understands the changes in audience behaviour. The channel caters to this with a winning mindset and strategy. Disruption is a word the Network is familiar with. Sirasa has been at the forefront of innovation and creativity whilst showcasing programmes like 'The Voice Teens Sri Lanka'.
'The Voice Teens Sri Lanka' the world renowned franchised reality show airs every weekend at 7.30p m on Sirasa TV.     In the past,  four months since the programme has been aired in Sri Lanka, the channel has uncovered many young 'Stars' with exceptional talent.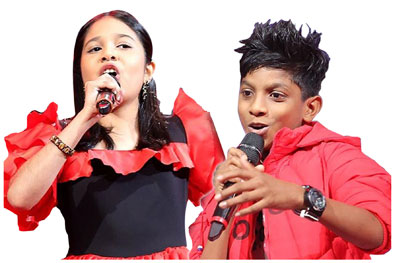 'In fact some of our own Sri Lankan contestants have been featured on the official global 'Voice' YouTube channel which has over 6.2million subscribers and 'Voice Teens Sri Lanka' already has over 400,000 subscribers and a large numbers of YouTube views in just four short months' said a spokes person from the channel.
Sirasa TV prime time offers family entertainment ranging from fiction to International award winning Dramas like 'Decedents of the Sun' and local popular tele-series, Daily's and Weekly's. As well as several Kids and Infotainment programmes.
Sirasa TV revolutionised the media landscape 22years ago and the journey continues staying true to our loyal audiences who have been the pulse of our brand.
'We thank them for their trust in us. We have been on this journey together and we are ready in the future to give you the best in entertainment with more exciting, innovative and creative content' he added.