Australian HE relief package takes domestic focus
View(s):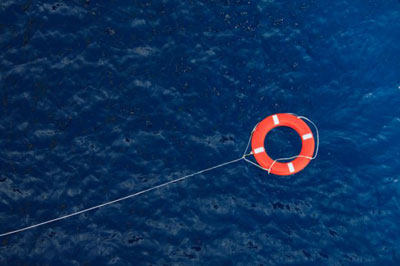 Australia's government will guarantee higher education teaching grants at last year's levels to help the sector weather the economic impact of Covid-19.
Canberra will also waive regulatory and loan fees in a move designed particularly to help private tertiary education colleges. And it will bankroll short online micro-credentials in nursing, teaching, health, information technology and science to encourage people to use their coronavirus downtime productively.
Education minister Dan Tehan said the changes would encourage universities to "pivot" their teaching to subject areas more closely aligned with "domestic industry and student demands".
The new funding regime would help newly unemployed students meet the skill demands for "the new economy that will emerge from the pandemic". This included "nursing, teaching, counselling, allied health or other areas considered national priorities", with the government saying the cost of undertaking these courses would be "slashed".
The new arrangements "will also provide a revenue stream for universities and private providers to assist their financial stability", Mr Tehan said. "Like the rest of the Australian community, the higher education sector has taken a financial hit because of the coronavirus.
"Universities have proven they are up to the challenge of shifting their approach. [They] have been agile in their response to Covid-19, moving swiftly to online delivery and providing additional support to international students."
Mr Tehan had previously signalled that the government would focus any extra funds on domestic rather than international programmes. The relief package, announced on Easter Sunday, includes no measures to support overseas students or compensate universities for their losses from international tuition fees.
Three of the biggest educators of foreign students, UNSW Sydney and the universities of Sydney and Queensland, have estimated their coronavirus losses at between A$470 million (£240 million) and A$600 million each this year.
All three receive substantially more from international students' fees than from their funding for domestic students, which stood at about A$500 million for each of the three institutions in 2018, the most recent year for which accounts are available.
Under the new arrangements, the government will guarantee to maintain both streams of funding for domestic students – the Commonwealth Grants Scheme, which covers student subsidies, and the HELP scheme underpinning student contributions – at the levels that had been estimated for this year, rather than reducing allocations because of enrolment shortfalls.
Mr Tehan said the government would also "provide greater flexibility in the use of these funds than ever before", in an apparent reference to a February announcement that universities would be allowed to allocate unused undergraduate teaching grants to postgraduate programmes, and vice versa.
The government has also undertaken to pay universities their full complement of performance-based funding this year. Fees charged by the higher education regulator, the Tertiary Education Quality and Standards Agency, will be refunded or waived.
The same will also apply to Teqsa's vocational equivalent, the Australian Skills Quality Authority, in regulatory changes collectively estimated to save tertiary education providers A$100 million a year. Vocational diploma and private higher education students will also be given a six-month holiday from loan fees.
Private college representative body Independent Higher Education Australia said the loan fee exemption would lower students' debt burden, while the regulatory fee waiver would "unlock additional cashflow" for providers.
CEO Simon Finn said the government's facilitation of microcredentials was a "significant initiative", allowing people whose lives had been derailed by the coronavirus to "continue their career growth through a period of reduced employment opportunities".
Universities Australia (UA) said its members would be working hard to ensure the six-month courses were ready to commence in May, giving people "essential skills" to help rebuild the economy. "These new students will join hundreds of thousands receiving tuition online until it is safe to return to the classroom," said UA chairwoman Deborah Terry.
But she estimated that 16 per cent of all jobs at Australian universities – some 21,000 positions – would vanish within the next six months. The maintenance of teaching grants would help, while universities were "already cutting costs across the board".
"However, this will be nowhere near enough to cover what we conservatively estimate as a revenue decline of between A$3 billion and A$4.6 billion," Professor Terry added. Universities will continue seeking low interest loans from banks and state governments, she said.
The National Tertiary Education Union (NTEU) said its members had spent weeks demanding a higher education rescue package. "They are listening – just not enough," tweeted NTEU president Alison Barnes.
"We'll continue to stand together and demand a package that meets the needs of this A$30 billion sector and its highly casualised workforce," she continued. "Higher education was hit hard and early by Covid-19 and there is risk of long-term damage to institutions and their crucial role in our future.
John.R –T.H.E