Global prize money tops $500m
TENNIS
View(s):
Tennis money is smaller than football and other richer sports. This year, the annual prize money will exceed well over 500 million dollars. The Australian Open alone had AUS $ 71 million. Professional bodies are pushing the earning levels of player to attract the best talent and to keep them in tennis. Their focus is on the top 500 players. This is where the best appear and stay or disappear.
Three mega tennis engines
The February gap is a time southern hemisphere and tropical belt could use to promote tennis events. China and Middle East are using it well coupling tennis with tourism. The rights for events in global tennis has come to rest with WTA, ATP and ITF. The reason is very simple. They have the three recognised world player ranking systems. Every event of theirs, issues points to world rankings. They are targeting to get good reward for those in the top 500.
The 47-year-old WTA will conduct 55 events in 28 countries this year. They promote the women's game to the full extent. ATP as a body for men is few years older, in the same vein will have 64 events in 31 countries. At a lower level as inlet to global ranking, ITF is conducting 35 plus events every 'month', as feed-in into WTA and ATP events. It's a grid that takes more than a casual study to understand.
Two aspects make these three controlling bodies prominent in promoting competition tennis. One is the well-publicised global ranking and the second is money. At the lower end, ITF gives out a million dollars a month as prize money in their 30 plus satellite events. WTA and ATP have been very successful in increasing player's earnings from the time of their inception. With money for players promoting tennis is becoming easy to nations. The attraction of good tennis is the attraction for sponsorship also. From what is known, there is no shortage in sponsorship for mega events.
Development road & budget
In most countries the national-team perspective is the engine behind their tennis development, especially in emerging countries. In countries such as ours, with the tennis standard not being good enough for professional events, face the issue as to who pays the development bills. It is an expensive bill to pay to with no certainty of return. For local fame and glory only that much of money and time will come from players and parents. Competition life span of professional player is short, global competition back drop is the situation every player and nation has to face in development road. After all what is your ranking in WTA and ATP is the question of our time. Player development strategy of a nation must be aware and address this always.
This leaves the question as to where the good players are emerging all the time? Recent women's talent that broke the aging player domination is worth looking into. Naomi Osaka, Bianca Andreescu, Coco Gauff, Asleigh Barty and now Australian Open winner Sofia Kenin their appearance needs an explanation. They are from Japan, Canada, USA, and Australia. Three of them are migrant children in USA. Their quality of tactical tennis will explain why they won. Tennis has become tactical again, after being dominated by mechanical stroke making and physical dominance for a good while. If a player wins a big event the entire development bill will get wiped out, leaving some profits too.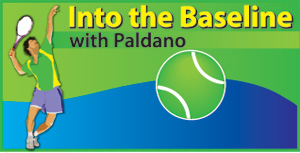 The cost of development is the reason behind prize money hike in professional tennis. If the players break into top 100 before their 18th birthday, cost will be contained and could be covered. What if the player is a late bloomer? As far as I know, there is nothing to cushion them apart from well-wishers. For players in group two and three of Fed Cup and Davis Cup events, prize money is still out of reach.
Davis Cup – new format
Here too ATP's Nation Cup has made ITF's Davis Cup of lesser importance. To make Davis Cup survive ITF has tossed its format a good few time in the last five years. The new format is short in prominence and uses less time of good players.
In the first round, Sri Lanka will play in the inter-regional play-off group two of the Davis Cup. This group is no more regional but global. Our team will travel to Paraguay. A land locked country sounded by Brazil and Argentina. The last time our team went this far was to play Davis Cup was in the 1950s. With Ferdinands, Pinto and Fonseka, the team went to Canada.
Paraguay
Paraguay is an old European trading post in South America believed to be floating on biggest underwater fresh water lake. People culturally carry and offer herbed water in a goblet even to strangers. The well-known Igausu water falls can be seen where three countries meet. In sports they are famous for football. Their cattle ranches for meat and beauty parades are well known. Their tennis cannot be bad. The biggest issues our team will have is the long air travel and to adjust the nearly 12-hour time change. The event will be in Asuncion, capital of Paraguay. The matches will be best of three tie break sets and tie would be two singles and a doubles. Our team will be named soon and they will travel well ahead of the tie to be acclimatised.
—George Paldano, Int. competition player; Accredited Coach of German Tennis Federation; National coach Brunei, Sri Lanka; Davis-Cup, Federation-Cup.
geodano2015@gmail.com