Getting upclose with nature in Mannar
View(s):

If spending time observing and admiring our feathered friends is a passion of yours; then a close up, in depth experience of Flamingo season in Mannar, should definitely be on your bucket list!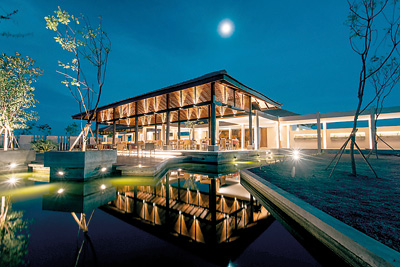 Nature, history, and culture exist hand in hand in Mannar, offering visitors an array of experiences and adventures to choose from.
One of Mannar's prime attractions is that it is a favourite stop over for thousands of rare, migrant birds, seeking to escape the cold of winter. Apart from the graceful and stately Flamingos, Ducks by the thousands can be seen in the Korakulam wetlands and Sand Plovers by the tens of thousands at Vankalai. Mannar has a network of easily accessible roads, flat open terrain and brackish water lagoons that offer the perfect conditions for these birds to spend their winter months in.
Located in the center of the isle of Mannar, Palmyrah House, offers the perfect base from which to explore one of Sri Lanka's most unique travel destinations.  "It is widely accepted that Mannar is the best place in Sri Lanka for bird lovers" says Ajith Ratnayaka, CEO Serendipity Retreats.
"Till the end of March we will be enjoying the amazing vibrancy of Flamingo Season. As is our practice, this season too, we will be hosting expert ornithologists who will in turn share their knowledge, expertise and insights with our residents. It really is the perfect place for viewing, studying and photographing birds, in absolute peace and tranquility".
Originally built as a birding retreat, Palmyrah House has since expanded into an exclusive boutique hotel located on a 30 acre property that boasts 14 spacious rooms, swimming pool, gym, library, and all the amenities guests can expect from a luxury property.
For more information log on to www.serendipityretreats.com.