What To Follow
Curating the best of the web for your Sunday reading
View(s):
Toss a Coin to your Witcher remixes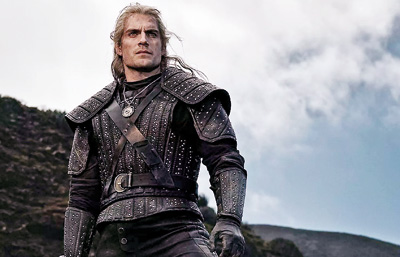 Whether you're a fan of the show or not, you've probably had this stuck in your head at some point. The new Netflix adaptation of Andrzej Sapkowski's book series The Witcher has it all – medieval high fantasy, fight scenes a-plenty, a protagonist of few words but infinite snark, and more. But the breakout star of the show is Jaskier, the loveably annoying bard that takes a shine to Geralt of Rivia, and vows to make him famous through song. And so he does, with his unbelievably catchy tune Toss A Coin To Your Witcher, which instantly became a viral hit and spawned hundred of remixes, covers and memes. If you're in the mood for a club mix or a metal version, the Internet has got you covered. And remember to toss a coin to your witcher, O Valley of Plenty!
Stuff You Should Know podcast
One of the all-time most popular podcasts since its launch in 2008, SYSK is an educational podcast that covers every topic under the sun (and even beyond), hosted by the affable duo of Josh Clark and Charles W. "Chuck" Bryant. From champagne to satanism — learn all about manufacturing processes, true crime, conspiracy theories, historical figures, pop culture or even just facts about macadamia nuts. SYSK has got it all, and won't leave you overwhelmed by information with its light-hearted comedic style. Find episodes on iHeart.com or iTunes.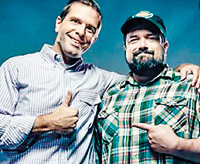 Shanuki de Alwis @pissupoosa
From being an actress to being involved in two companies in the creative industry, Shanuki's talents certainly know no bounds. What stands out the most is the level of motivation, positivity and real talk she shares with all those around her.
Her talk show "Shhh" is a platform created by "women for women to share their stories on topics that are usually considered "taboo" in society". If you're looking for some inspiration with a side of blunt honesty, Follow Shanuki on her Instagram pages @pissupoosa and @talkabouttaboos

Pick of the Gram Adam Ellis @adamtots
You would have seen illustrator and author Adam Ellis somewhere around the Internet, whether its his farcical comic strips, his work at Buzzfeed, or the story of his haunted apartment. Adam's Instagram page is brimming with all that absurdist yet strangely relatable content and more, featuring his little cartoon self. Give yourself the gift of an unexpected chuckle as you scroll through your feed by following him on @adamtots