Creating their own Tribe
The Mirror Magazine this week speaks to the founders of Tribe which connects people looking for unique goods with independent sellers in Sri Lanka
View(s):
Many Sri Lankan brands are taking the front and center of the market now and the number of unique ideas and talent is unprecedented. However, you have to contact many different sellers at different places to find what you need. This is where 'Tribe' comes in.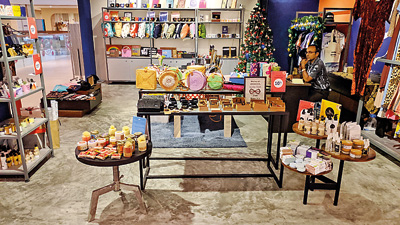 Tribe is a marketplace; a shared economy that connects people looking for unique goods with independent sellers in Sri Lanka.
The most defining aspect of Tribe is its focus on supporting and homegrown brands. Currently, they retail at the One Galle Face Mall, in a small but quaint space with a huge range of products, and they plan to launch their own e-commerce platform very soon this year. Tribe works primarily with homegrown brands that maintain quality with style, and particularly with sellers that are environmentally conscious and create eco-friendly products. This can include recycled clothing, up-cycled footwear and accessories, and even organic skincare products. Furthermore, a large fraction of their sellers happen to be women entrepreneurs, like Mitali of Flutterby Ink.
While the tribe has been faring well at One Galle Face, they were primarily an e-commerce platform, and they credit their large Instagram and Facebook follower base for their popularity. They also plan to make shopping for local goods easier with their website which is due to launch in early 2020. Tribe aims to take the best of Sri Lanka global someday under the tribe banner.
(PJ)