ROCK THE NEW YEAR AT PARADISE BEACH, MLH
View(s):

The twilight's last gleaming at the Paradise Beach, Mount Lavinia Hotel will play second fiddle to the spectacular arrangements that will be in place for the best New Year's Eve party in town. A parabolic stage , a boarded dance floor and a tastefully designed area for 100 tables that seats 1000 revelers sets the stage for a prescription of dance music,that will be impossible to match.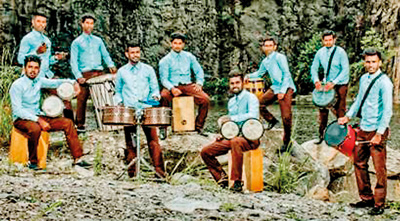 The highlight of the evening though will be when one extremely lucky ticket holder can drive home in a brand new UK spec. Mahindra Electric E2O on the first morning of the year 2020 if he or she is the winner of a novel , transparent ticket draw
The tranquil ambience of the most undisturbed quarter mile of beach of the western coast will be shattered with Sachintha's Beat Drummers dispelling all spirits at 7.30 p.m . Shafi , arguably the most gifted lead guitarist around ,steps on stage next with his equally talented group , Gravity, who will hit the correct notes to warm up and start the party. April Schokman, undoubtedly the brightest star amongst the female vocalists will mesmerize one and all with her inimitable renditions of popular covers . The Beat Drummers and Gravity will team up sometime to perform Santana's Black Magic Woman and Jingo which will be simply ,awesome.
DJ Bunty will countdown the New Year and will be followed with a dazzling fireworks display to herald in the New Year – for each and everyone present to enjoy the diversity of colors in the most appropriate venue .
Shafi and Gravity reappears for a short but explosive set  which will set the pace for DJ Tim and DJ Carl Muller to take the party to fever pitch until dawn. The wind down music will be ushering in the first morning of a new year .