Shopping this season for the Fashionistas
Shopping for the fashionista in your life can be nerve-wracking. Whether you're unsure of their personal style, tastes, size or even where to go, t his week, we've rounded up some online platforms offering trendy suggestions that will put you on the 'nice' list this year
View(s):
With the season of giving underway finding that special gift for all your loved ones can be overwhelming. If you're on a time crunch, it's even easier to get gifts online through both local and international merchant websites. We've combed the online sphere to bring the following suggestions
Trans-seasonal options
Constantly reinventing the local fashion scene, FashionMarket.lk (now FMLK) is a one-stop shop for the stylistically adventurous. Available both online and at their 'phygital' outlet on Green Path, they've got everything, from transeasonal casuals to sarees, accessories and even swimwear.
With a goal of sustainable local innovation, FMLK offers a regular stream of new collections that gives you much to choose from. For a smart yet comfortable option, we recommend their loose fit Kaftan Dresses at Rs. 6,990 for those who prefer outfits with a bit more wiggle room.
Perfect pairing
For the stylish young ones on the gift list, Mimosa Clothing and Zigma Jones are great options to find pieces that are guaranteed to be in current style.
Mimosa are renowned for their great basics and jeans that would pair with anyone's wardrobe, making it a perfect gift for all.
Put together an entire outfit like these trendy Paper Bag Pants
Outfits that transition this festive season
Zigma Jones offers everything from flirty maxi dresses, casual wear, party outfits and work appropriate looks. For an outfit that transitions easily from office to evening cocktails, the Blazer Dress for Rs.2,600 is the perfect option. Browse the looks at zigmajones.com
Foolproof makeup gift options
For makeup that is quite affordable without compromising on quality, Colourpop Sri Lanka offers any product directly from the Colourpop and Fourth Ray brand catalogues, and their wide range of eyeshadow palettes are a foolproof gift for anyone with any interest in makeup.
Find them at @colourpop_lk on Instagram
Brightening the season with a fun pop of colour
It's an undeniable fact that most stores are severely lacking in bigger sizes in women's clothing. Thankfully, a change is coming in the form of specialised retail outlets that cater to that growing      need. Double XL offers stylish and flatteringly-cut clothes for every size from XL to 6XL, breaking free of the shapeless drab wear that larger sizes were stuck with for so long. We recommend this bold and bright Wrap-around Skirt for a fun pop of colour visit doublexl.lk
For fashionable kids
With the recent launch of their online store, popular local clothing store Arienti has become even more accessible than before. Casual clothes that are as versatile as they are comfortable, you're sure to find something good at fairly affordable prices. Now with a line of kids clothes too, that's a few presents locked down. Visit https://arienti.lk for more gift ideas.
Makeup and more
Of course, the foundation of the stylistically conscious soul (pun intended) is makeup, haircare and skincare. With Instagram businesses taking off in a big way, Sri Lanka is now lucky to have a few of these, most notably @Lure.lk on Instagram that specialises in importing the best products from Sephora, and deliver it right to your doorstep. You can't go wrong with a holiday gift set!
Tropical shirts
For your loved ones who go on holiday often, a nice, soft tropical-print shirt can go a long way as both a top and and a swimsuit cover up. With these shirts being all the rage now, you can find many brands that sell their own variety. Our favourites are the soft shirts from Island Monkey, available on their Instagram page @islandmonkeylk with pickup on Duplication Road.
Fashion and functionality for the season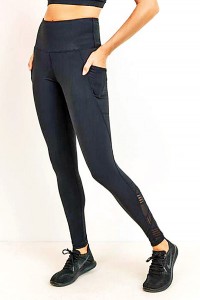 With so many great quality local stores available, there is barely any need to look at international sites for gift ideas. Our one exception is Poche Posh, a small online fashion outlet that stands out from the rest due to one very important reason: EVERYTHING has pockets! Women's clothing are infamously lacking in pockets, with brands preferring looks over functionality, but Poche Posh does not compromise on either. We recommend their incredible range of leggings, all with deep pockets, for the fitness enthusiast in your life. Visit pocheposh.com