Recreating historical war through cinema
'Panipat'
View(s):
Newest Bollywood movie based on historical tale, 'Panipat' – 'The Great Betrayal', directed by Ashutosh Gowarikar is now being screened at theatres in Colombo and outstation.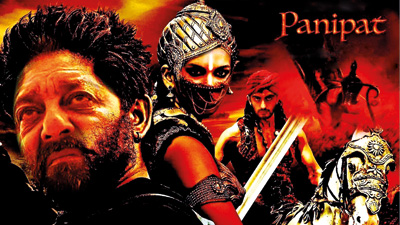 Based on the third battle of Panipat which took place on the January 14, 1761 between the Marathas and the King of Afghanistan, Ahmad Shah Abdali, the film stars Arjun Kapoor, Sanjay Dutt, and Kriti Sanon in the main cast.
In the 18th century, the Marathas emerge as the most powerful empire in the whole India. However, their happiness is short lived as the Afghan King Ahmad Shah Abdali plans to take over India and the Maratha Peshwa orders Sadashiv Rao Bhau to stop him at any cost, thus leading to the Third Battle of Panipat between the two armies.
Among the others in the cast, Padmini Kolhapure has joined as Gopika Bai and Zeenat Aman as Sakina Begum.
A CEL release, the film which was released on December 6 is now being screened at a number of theatres including Majestic – Colombo, Colombo City Centre, Liberty scope and Milano – Kegalle.