Music News
By Miles Brohier
View(s):
Lewis Capaldi's newest single climbs the UK Charts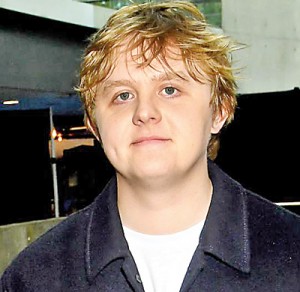 Lewis Capaldi's newest single 'Before You Go' has climbed the UK chart from 19 to land at No: 2. The song is yet another episode of pain as it deals with suicide. It's the fifth top 10 UK hit for the 23 year old singer and song writer. Meanwhile the singer was forced to cancel some of his concert appearances last week on doctor's orders as it was damaging his voice.
KSI scores first top 10 hit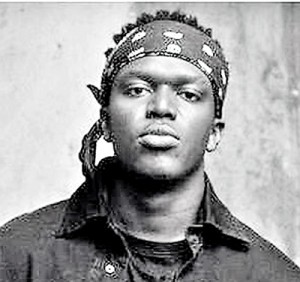 KSI the boxer and rap artist scored his first top 10 hit on home ground the UK with 'Down Like That' The song features US rappers Rick Ross and Lil Baby and UK S-X. The song climbed from 22 to No: 10, gaining ground after KSI defeated US YouTube boxer Logan Paul last month.  The hip hop track is produced by S-X.
Stormzy debutes at No: 3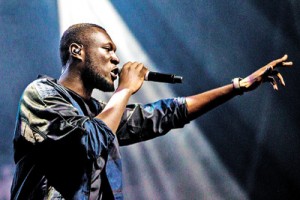 Stormzy has debuted at the No: 3 position on the UK singles chart with his new track 'Own It' which features Ed Sheeran and Burna Boy. The song is also taken from his new album 'Heavy Is The Head'.
The grime and hip hop artist opens the song with his own vocal skills with Ed Sheeran and Burna Boy joining later. The song is his fourth top 10 UK hit in his own right.
Tone & I's 'Dance Monkey' becomes the longest running UK No:1 song for 2019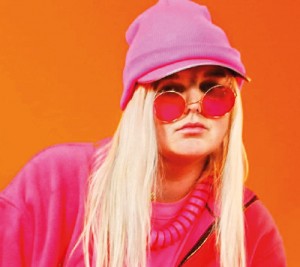 One year ago nobody had heard of the name Tone & I. But now she is almost a global star. The former busker picked up four awards at the Australian Aria Awards held on 27th November. The 19 year old Tone Watson won the categories of Best Female Artist, Breakthrough Artist, Best Pop Release and Best Independent Release awards. Meanwhile Tone & I's 'Dance Monkey' has become the longest running UK No:1 song for 2019 beating the eight week reign set earlier in the year by Ed Sheeran & Justin Bieber's duet 'I Dont' Care'. This week 'Dance Monkey' had 9.58 million streams to help its stay.
Rita Ora and Bebe Rexha pledge support to Albania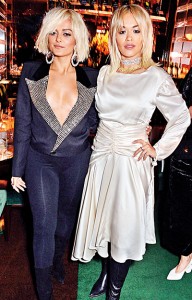 Rita Ora and Bebe Rexha have stepped in to pledge support for the relief effort in Albania after a devastating 6.4 Richter scale earthquake hit the country near the capital Tirana on 26th November. Ora who was born in Albania, flew into country to assist in whichever way was possible while Rehxa whose parents are from the area posted a clip and took two days off her tour with the Jonas Brothers to visit the country.
Over 50 people have died and approximately 600 left homeless after the natural disaster.
Shania Twain collaborates with Harry Styles
Shania Twain has said she has collaborated with Harry Styles on a new song. The Country star has also confirmed she has written a song for Post Malone and looks forward to recording a duet with the multi talented artist.
Twain is also contemplating collaborating with new artist Lizzo.
Dua Lipa next album out in 2020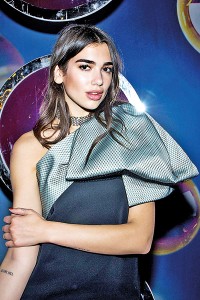 Dua Lipa next album will be called 'Future Nostalgia which will be out in 2020. The singer will also undertake a short tour across the UK from 26th May to 15th June. Tickets went on sale on 6th December. 'Future Nostalgia is Lipa's second album. Her current hit 'Don't Start Now' will be featured on the new album.