SLC rejects Dharmadasa's bid to replace Sumathipala on ExCo
View(s):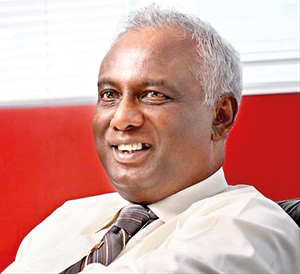 Sri Lanka Cricket's (SLC) Executive Committee has rejected a request by businessman Jayantha Dharmadasa to join cricket administration after the position of the immediate past president got vacant following the exit of Thilanga Sumathipala.
Dharmadasa who lost to Shammi Silva at the SLC election early this year has made a request through the Ministry of Sports to fill the vacancy created by Sumathipala's exit following the enactment of new regulations barring people with connections to betting and gaming industry holding office in National Sports Associations (NSAs).
"We have unanimously decided to reject his application on the ground that he does not qualify as the immediate past president," said SLC secretary Mohan de Silva following Friday's Executive Committee meeting.
Dharmadasa was SLC president from 2013 to 2015 but was sacked following a disappointing World Cup performance in 2015 by then Sports Minister Navin Dissanayake. He then joined hands with his arch-rival Sumathipala in successfully defeating the group led by Arjuna Ranatunga and his brother Nishantha at the 2016 cricket election but did not last long as he resigned from his vice-presidency few months later.
Following his request to the former Minister of Sports Harin Fernando, the ministry secretary informed SLC to take necessary steps as per the cricket constitution to appoint Dharmadasa for the vacant post of immediate past president.
SLC also sought legal advice before reaching a unanimous decision to shut the door on Dharmadasa.