Selyn launches Shilpa Kathaa to preserve traditional craft
By Meleeza Rathnayake
View(s):
Selyn, Sri Lanka's only fair-trade guaranteed handloom company and the National Crafts Council (NCC) of Sri Lanka have joined forces to protect and preserve the rich culture of Sri Lanka's crafts with the launch of Shilpa Kathaa (The Story of Our Crafts). The inaugural exhibition was held from November 8 to 10, at the Selyn Flagship store at Colombo 05, featuring the rich weaving techniques of Sri Lanka's traditional woven mats (Paduru).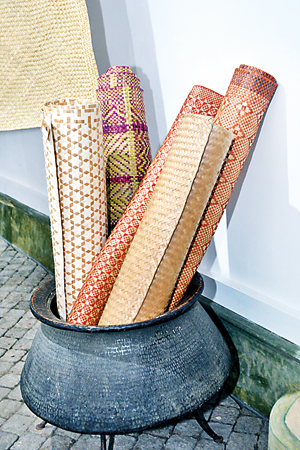 Selyna Peiris, Director of Selyn said that it was a pleasure to step into a new exciting venture. "For the last 30 years Selyn has been committed to protect Sri Lanka's handloom sector. Craft is really so much more than the aesthetics of it; it is history and culture, it's reconciliation, it's livelihood development and empowerment of women. We want this to be the first of many and we also hope we can take this initiative online so that these traditions are recorded for the future."
Heshani Bogollagama, Chairperson of NCC said, it is  "vital that the private sector joins hands with state organisations to ensure that the work that is already done is amplified and made sustainable".
Professor Nimal De Silva was the keynote speaker for the inaugural evening. He set out to give an introduction to the woven mats, and valuable information with regard to traditional rich weaving techniques of Sri Lanka.
This collection is available at Selyn  No. 102, Fife Road, Colombo 05 and at Selyn stores in Kandy, Negombo and Kurunegala.