Jazz Christmas with Gananath
View(s):

Gananath Dasanayaka, Colombo's popular jazz vocalist and saxophonist will come alive at the Lionel Wendt Theatre this Christmas with 'Christmas with Gananath for a Night of Song and Holiday Cheer' on 20th December starting at 7.30pm.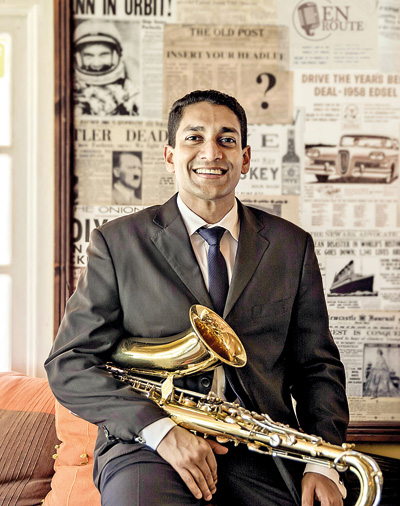 Gananath will be dishing out some classics of Englebert, Tom Jones, Neil Diamond and of course a few Sinatra tunes in his own inimitable style which he has developed as his signature over the past decade.
It is certain to see that 'Sinatra swagger' closely following him even when rendering some popular Christmas tunes which will include 'Let it snow', 'Santa Claus is coming to town', 'White Christmas' etc. He is sure to entertain his audience with some saxophone solos in some of the Christmas tunes which fans will find jazzier than the rest.
This time he will be backed by Ramesh Nonis (former Cardinal's Outburst Guitarist) and Maxie Peters (veteran double bassist) both of who have played with Gananath in three of the four 'Great American Song Book' shows of the past. Music will be arranged by the young talented keyboard player Madhawa Perera and that popular drummer Charith Fernando will accompany him.
Amongst the tunes that will be played during the 'Night of Song and Holiday Cheer' would include the very popular hits such as, 'Just help yourself', 'Quando', 'Song Sung Blue', 'Man without love' and his special rendition of 'Thank you for the music'.
A guest feature of the night would be a special performance from the Thomian Western Band.
'Christmas with Gananath' will kick off at 7.30pm on Friday, 20th of December and the tickets are priced at Rs.3000/-, Rs.2000/-, Rs.1000/- and Rs.800/- (balcony).
Apart from being a popular jazz vocalist Gananath is an excellent saxophonist.
'Christmas with Gananath for a Night of Song and Holiday Cheer' was his dream come true and Gananath is very keen to see this will be a successful project.
'I really wanted to see Christmas as a jazzy affair and this is my dream come true' he said