Summer of cinema in Northern peninsula
5th Jaffna International Cinema Festival 2019 (Jaffna ICF)
View(s):
Film lovers and enthusiats in the North will get yet another golden opportunity to experience both local and international cinema with the return of Sri Lanka's one and only international film festival that has been continuing for the last five years. For the fifth consecutive year the Jaffna International Cinema Festival (JaffnaICF) will be held from September 3-9 in Jaffna.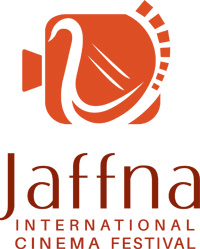 Twenty countries will be participating at this years' festival by presenting nearly 70 films including feature films, documentaries and short films.
Participating countries are Afghanistan, Australia, Bangladesh, Bhutan, Brazil, Canada, Czech Republic, Egypt, France, Germany, India, Iran, Italy, Malaysia, Nepal, New Zealand, Norway, Philippines, Singapore, Sri Lanka, UK and USA.
This edition of the festival will be opened on September 3 at the Majestic Cineplex, Cargills Square, Jaffna and Awards Ceremony will be held on September 9 at Majestic Cineplex.
The festival will open with German film 'Transit' by Christian Petzold (Germany/2018/101') while it will be closed with Visakesa Chandraseka's internationally acclaimed ' Paangshu'.
Honouring the seniors and encouraging the young generation of filmmakers, the festival will present awards for Lifetime Achievement, Best Debut Film, Best International Short Film, Ceylon Theatres Award for Best National Short Film and Audience Award for the Most Popular Short Film.
At this edition of the festival, Prof. Neloufer de Mel (Sri Lanka), V. K. Joseph (India) and Cayathri Diwakalala (Sri Lanka) will serve as the jurors in the Competition for Debut Films. Helen Blakeman (UK), Asoka Handagama (Sri Lanka) and Robert Crusz (Sri Lanka) will serve as the jurors in the Short Film Competition.
This year, JaffnaICF will present a retrospective of Sri Lankan filmmaker Prasanna Vithange showcasing 'Purahanda Kaluwara' (1997), 'Ira Mediyama'(2003), 'Oba Nethuwa Oba Ekka'(2012), 'Anantha Rathriya'(1996), 'Pawuru Walalu' (1997 ) and his Debut Documentary Feature 'Silence in the Courts' (2015).
Country Focus this year is on Brazil and five feature films from Brazil will be screened during the festival. Government Film Unit of Sri Lanka will present a package of Sri Lankan documentaries this year too.
BAFTA Award winning Screen writer Helen Blakeman (UK) will do a Masterclass on 'Effective Storytelling' and Prasanna Vithange will conduct a Master class on 'Communicating through Images' during the festival.
Dr. T. Sanathanan, Visual Artist and Head of the Fine Art Department of University of Jaffna will take groups of festival visitors on a Memory Walk called "Silver Screen : A walk through 70-80s Cinemas of Jaffna"
Main Venues of the festival are Majestic Cineplex – Cargills Square and Kailasapathy Auditorium – University of Jaffna. Fringe events will be held at British Council – Jaffna and American Corner in Jaffna.
JaffnaICF is a non-partisan platform to explore contemporary forms of creative expression in cinema presented by Agenda 14 in collaboration with Ceylon Theaters and the Fine Arts Department of the University of Jaffna.
| | |
| --- | --- |
| Short Films in Competition | |
| Short films, the first step for most of the great filmmakers, JICF will have competition for short film both national and international.The winner in the National category will receive the Ceylon Theatres Award for the Best National Short Film with a cash prize of LKR100,000.The list of National short films includes 'Waves interrupted' (12"20|2018) by Demon John, 'Bless This home' (9"35|2018) by Randi Pavithra Kaluarachchi, 'One Blood' (20"|2019) by Chathura Fernando, 'Walv'(4"23|2017) by Mahasen Kalahe, 'Black Money' (10'58|2018) by Rahula Jayasekara, 'Generations' (7"|2018) by Bavaneedha Loganathan, 'Inside' (4"30|2018) by Ayesha Suraweera, 'A Democratic Proposal' (18"15|2019) by Chandana Prasanna, 'Suvanam' (3"08|2018) by Dinoshwaran R., 'Don't open your eyes' (12"20|2018) by Sazi Balasingham, 'Charisma of God' (14"15|2017) by Kelum Kaluhennedige and 'The Ruins' (9"27|2018) by Vanitha Senathirajah. | |