A decider of fates
View(s):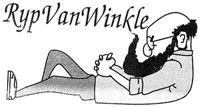 My dear Anura Kumara sahodaraya,
I thought I must write to you when I heard that you would be running the big race against Gota in a few months' time. I must say that last Sunday's announcement came as a surprise because the rathu sahodarayas haven't run the big race for some time now- for the last twenty years, in fact.
If memory serves me right, twenty-five years ago, Nihal sahodaraya ran the race for your party.  Satellite sold him a dummy, promising to abolish the Presidency in six months and set a date for that. He withdrew from race. You should have known Satellite better. When did anyone believe her?
Five years later, Nandana sahodaraya ran against Satellite who wanted a second term.   He didn't have much of a chance anyway. He finished a distant third polling much less than half a million votes. Six more years later, you had given up the fight and teamed up with Mahinda maama.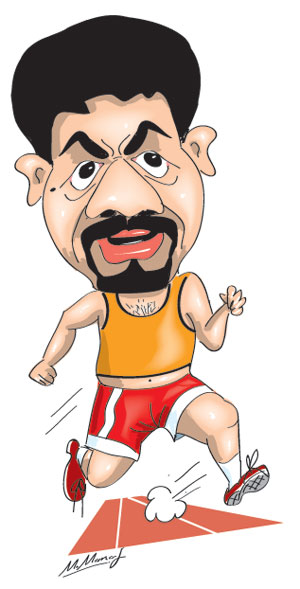 After five years of Mahinda maama, you had had enough of him and lent your support to the General. That was a waste of everyone's time, including the General's. He had to spend some months in prison for his efforts. The next time around, you backed Aiyo Sirisena- and what a disaster that has been!
So, here you are now, trying to give it a go yourself. That is interesting because many called you the 'rathu ali petiya'. They thought you always did what the Greens wanted you to do. Others thought that the rathu sahodarayas would contest but they would put forward someone else and not you.
Anura Kumara sahodaraya, do you realise that you will be first leader of your party to run the big race since your founder Rohana sahodaraya ran against JR nearly forty years ago, when you were in your early teens. Since your leaders don't usually contest, you will be breaking with that tradition too.
I suppose you would argue that this is the right time for you to contest. Most people are disgusted with the Blues and the Greens. Aiyo Sirisena has made a mockery of government, doing what he wants, when he wants, regardless of the consequences. As a result, the Blue party is in its deathbed.
The Greens are no better. There was great promise when the Green Man and his team took over but they went from one disaster to another, doing virtually nothing for the people and only trying to better their own lot. Then they got caught trying to rob the big bank- and they still don't have a candidate.
Then we have Mahinda maama's pohottuwa chaps. They have put forward Gota as their man, only because Mahinda maama cannot run again. Some argue that Gota is the right choice because we need a strong leader who will keep us safe but the big question is, have they changed their bad, old habits?
So, with the Blues being almost non-existent, the Green still fighting among themselves and having nothing to show for the last four and a half years and the 'pohottuwa' wanting a return to one family rule, many people feel that they don't have much to choose from in selecting their next big boss.
In such circumstances, you could be excused for thinking that you are in with a chance. Even if you don't quite make it, you could spoil it for the Gota and whoever the Greens nominate by taking a sizeable percentage of their votes and preventing them from getting over fifty per cent of the vote.
To do that you would have to get about a million votes and the fact is that the rathu sahodarayas have never polled that many votes. Surely, you must have thought about that, Anura Kumara sahodaraya, so what do you propose to do? Merely promising a government that is not corrupt won't be enough.
Have you realised that while the rathu sahodarayas are very good at criticising what others do, they have never really put forward a set of policies of their own that are appealing to the people and are in keeping with the times? In fact, you still seem to be more leftist than either Russia or China are today.
That may be the reason why you never get the votes that you deserve. The only people who appear to vote for you are those who attend your meetings and shout slogans for you. You must be hoping that at least all those who attended your rally at Galle Face last week will vote for you, this time around!
Think about all this, will you, Anura Kumara sahodaraya? We do value you as a straight talking, no nonsense man who believes in your cause. Sadly though, this being Paradise, that may not be not enough for you to win. Best of luck, because you will need a lot of it in the next few months!
Yours truly,
Punchi Putha
PS- Do you realise that although you may not win, you may be the person deciding who our next leader will be? If you get enough votes, no one will get fifty per cent. Then, they will count your second preferences which will decide the winner. You don't like Gota and the 'R' clan but will you ask voters to mark their second preferences for the son of the person who decimated your party twenty years ago, Anura Kumara sahodaraya?