Latest venture by Urban Island
View(s):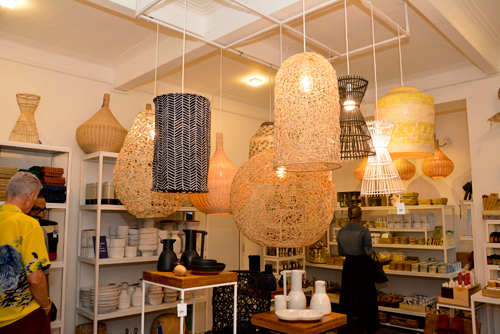 Urban Island, the Design for Sustainable Development Foundation (DFSD) launched their latest #DesignMeetsArtisans collection of gifts and homeware developed in partnership with Urban Island on July 3.
"To showcase what we are doing in our quest to produce great work by artisans and designers, we wanted to show you that we are continuing to push the envelope and not resting on our laurels but our amazing designers and artisans are continuing to produce extraordinary pieces," said Honorary President of the DFSD Victoria Walker speaking at the event.
Keeping with their vision of supporting and recognising local talent and craft, they honoured the presence of veteran designer, Chandramani Thenuwara, winner of a Lifetime Felicitation award from the University of Moratuwa's Department of Integrated Design, Faculty of Architecture. A scholarship was also established in honour of textile designer Shilanthi Abayaguna-wardana.