US security firms seek Cleared American Guards for Lanka
View(s):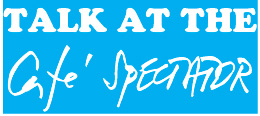 In the backdrop of the ACSA, already signed and a SOFA deal pending, security companies in the US are looking for personnel in Sri Lanka.
Sallyport, a US firm offers a comprehensive range of global protective, security and mission support solutions to the US Government, foreign allied governments, and a wide range of private and commercial clients.
In a note to recognised Sri Lankan security companies, Sallyport has on offer jobs which are full time and hourly.
The note, among other matters, says: "As a part of our Professional Services group at Michael Baker Global Services, a whole owned subsidiary of Caliburn International, the Cleared American Guard (CAG) is professionally trained to protect the security integrity of the construction site and responsible for protection of building materials, furniture, fixtures, and other items. CAGs will perform access control functions at all vehicle and pedestrian entrances to the site on a 24/7 basis throughout the construction or project period."
The note adds:
Denies introduction of prohibited materials such as explosives, weapons, electronic devices, or other items as specified by the Accrediting Official (AO) or designee.
Conducts random inspections of all site areas to ensure no prohibited materials have been brought on to the site.
Ensures that all suspicious materials or incidents be brought to the attention of the site security manager or construction surveillance technician.
Monitors all non-cleared guards provided by the construction company.
Maintains and operates the Secure Storage Area (SSA) established by the assigned construction company within the construction site footprint where they will store construction materials and equipment that will be used for the project.
What are the key skills required for this role?
Must possess the ability to exercise discretion and good judgment to make logical and effective decisions.
A CAG will typically progress onto one of our next construction projects or with the required experience be promoted to a Construction Surveillance Technician or Team Lead.
Minimum qualifications and education requirements:
You must be a U.S. citizen with an active TOP Secret clearance. You must have at least 3 years' experience in a security field. Candidates with overseas experience are highly preferred.
Selected candidates will be sponsored for required 40-hour CAG training. Candidates with active DOS CAG certification are preferred.  You must be capable of independent decision making, possess a high degree of individual initiative and be able to function with minimal supervision.
You need to be able to stand for 8 hours, work outdoors in all seasons and lift up to 25 pounds.
Sallyport is an equal opportunity/affirmative action employer. All qualified applicants will receive consideration without regard to race, colour, sex, national origin, age, protected veteran status, or disability status.
---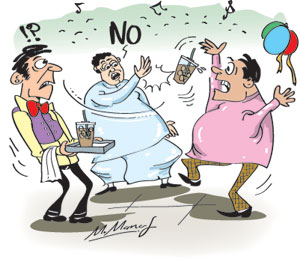 Ice coffee scare for politicians
This week, a function was held at a Wellawatte hotel, with both Prime Minister Ranil Wickremesinghe and Opposition Leader Mahinda Rajapaksa attending to felicitate a senior journalist from the North.
When ice coffee was offered to a cabinet minister and a former minister, both accepted the glasses without any hesitation.
When they were about to take a sip, the current minister prevented his former cabinet colleague from doing so. They eventually both returned the glasses of ice coffee to the servers.
Apparently, it was based on security advice.
---
Hang if he does, hang if he doesn't
UPFA Mahinda Amaraweera this week posed the question as to why people criticise the President when he tries to keep to his promises.
"Until now everyone scolded President Maithripala Sirisena that he is not doing what he says, but when he started to act according to his words, people are attacking him," Mr Amaraweera told a news conference.
He was referring to the promise about implementing the death penalty.
"Even though the President said he would implement the death penalty, people earlier said that the President was just making comments to gain political advantages and that he would not hang people. However, when the President wanted to implement the decision, he is being criticised."
It's a No-Win situation for the President it seems. He's damned if he does; and damned if he doesn't.
---
Governor needs a dressing down
There are formalities in place to be followed when government senior officials meet foreign dignitaries, be it officially or unofficially representing respective offices they hold. Those who secured their slots through shortcuts such as political influence should be educated about these norms.
This was evident in images of Northern Governor Suren Raghavan. He was seen dressed in casual and a sports cap shaking hands with the visiting German Ambassador Jorn Rohde at the Governor's Office on Thursday. The photographs of the Governor appeared in local dailies. The Ambassador was dressed in formal attire.
Governor Raghavan, a learned academic who is the direct representative of the President, as the Northern Province is now under Presidential rule, should have known better about the formalities to be adhered by his office.
---
District and  divisional Secs. face Colombo travel travails
The number of instances where District Secretaries and Divisional secretaries are being summoned to Colombo for various events, meetings and presentations has been on the rise prompting them to take up the matter with the Ministry of Home Affairs.
Apart from meetings summoned by the President and the Prime Minister, ministries also summon them for various events. The Finance Ministry has been on the top of the list, with the latest of such meetings fixed for tomorrow at a five-star hotel in Colombo.
On Friday, too, they were informed to attend an event at the BMICH.
As a result, District Secretaries and Divisional Secretaries have been forced to keep away from their respective offices for several days. Those stationed in the far away districts are, naturally, the worst affected.
In addition to the impact on their duties, another concern has been the cost to travel down to Colombo in the absence of an allowance for fuel for the additional trips they do.
Home Ministry officials have brought up the matter with their Minister Vajira Abeywardena expecting a solution to the issue.
---
Sri Lankan diplomat's US visit blocked
A Sri Lankan diplomat, now at the Foreign Ministry, was in for a rude shock this week.
He had received an invitation for a month-long International Visitor Programme (IVP) by the United States Embassy in Colombo.
Foreign Secretary Ravinatha Ariyasinha frowned on the move. He told the diplomat in question that he could not take part in that programme since he was a Sri Lankan diplomat.
How did the invitation come about? Well, well — Ting-a-linga-ling is all one would say in the corridors of the Foreign Ministry.