Nuwan's debut, a movie for whole family
'SULANGA APA RAGENA YAVI'--"THE WIND BENEATH US"
View(s):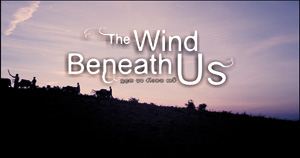 Long waited 'Sulanga Apa Ragena Yavi'–"The Wind Beneath Us", young filmmaker Nuwan Jayathilake's maiden direction is now being screened at LFP and MPI circuit cinemas around the country.
Starring Iranganie Serasinghe, Priyankara Rathnayake, Suranga Ranawaka, Sujeewa Priyalal, Sampath Jayaweera, Anjana Premaratna, Sudam Katukithule, Praveen Katukithule and Semini Hennanayake in the main cast, the film is  produced by Maya Nawagattegama for Nawagattegama films.
Revolving around a family living in rural Sri Lanka, "The wind beneath us"  narrates around two young brothers and their white bull, which they rely solely upon for income.
When the bull is stolen by two men from the city  and taken to a slaughter-house, the younger of the two brothers sets out on an adventure to somehow find their beloved bull and return back home. The film depicts the very spirit of perseverance and the innocence of a child's determination against all odds.
The film won Remi Award: World Fest-Houston (Oldest Independent Film & Video Festival in the world) and Best Feature Film at Metricamente Corto – Festival, Italy.