Now, King of The Mambo has the ideal Sunday brunch for you
View(s):

Known for its vibrant colours and extensive night scene, King of The Mambo that opened last year has made quite the name for itself in Colombo's dining round up. Part of the Galle Face Hotel and right by the sea, the restaurant opens every day at 5 p.m. and is a perfect location to enjoy Mediterranean food with a Cuban vibe with a Cuban in-house band playing live music.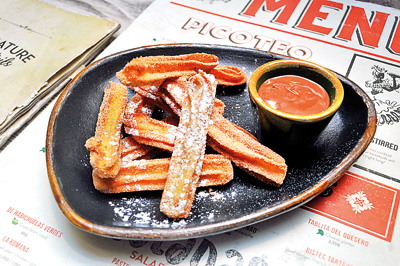 On Sundays King of The Mambo has special brunch menus and relaxing on their colourful couches enjoying the Rose Sangria that is complimentary for guests and mocktails such as the 'El Camajan' is an ideal way to wind down the week.
'Cubano the Brunch' has several special brunch only dishes, such as the 'Piccata de pescado, Spragaueti, huevous Cocidos', which is fish piccata, spaghetti cream sauce and boiled eggs. They also serve homemade beef tacos with abodo sauce, as well as a vegetarian dish made of green curry vegetables with moros rice. Each Sunday you can expect something special and innovative at the restaurant. For anyone who wants to know what the brunch menu will be serving, you can call and ask ahead.
There is also a ladies' night on Tuesday and Latin karaoke night on Wednesday. The restaurant has a private dining room as well as a private Karaoke bar.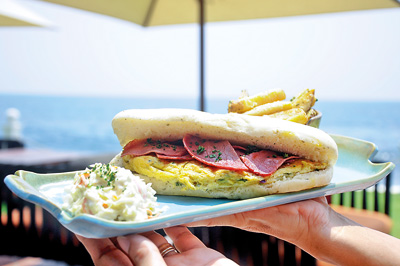 From the main menu that will be available during the brunch as well, a simple yet great dish is the 'Guacamole con Mambo' made of avocado guacamole on crackers topped with shrimp.  'Paella Valenciana' or seafood paella with prawns, scallops and other seafood is for seafood lovers while 'Pinchos Señores', or the king skewers available in pork, beef, lamb, chicken and seafood is also not to be missed on their wide-ranging menu.
In the dessert section a stand-out is the 'Churros con Chocolate' -the churros light and crispy – easily the best churros you can find in Sri Lanka. 'Volcàn de Chocolate' or chocolate lava cake is also decadently delicious– a great Sunday treat.