Dancehall rappers at 'Bump n Grind'
View(s):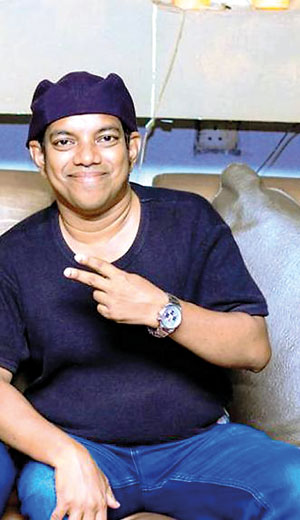 'Bump n Grind', a grand 'Hip Hop and Rap' bash was held on the 1st of February at W Lounge Horton Place Colombo. It was the very first hip hop/rap themed event for the home grown Sri Lankan Hip-hop/ rap artistes. The first episode was graced by 'Rude Bwoy Shiraz', one of the first rappers in the industry and also the one and only ragga/dancehall rapper in the island.
The event was organized by DJ Minol Dee, who is one of the leading DJs in the music scene in Sri Lanka.
'Bump n Grind' was the first of many of this kind to come alive during this year. I strongly feel that there is so much of Lankan talent in the English Rap/Hip-hop scene but nobody gets a proper exposure or an opportunity for them to dish out their talent. So I decided to create a platform for our English rappers to perform and introduce their originals to the audience live, which, in return will help them to hone their skills in their live performances too' Minol explained .
Rude Bwoy Shiraz, the one and the only ragga, dancehall star in the island, was the main attraction of the 'Bump n Grind'. 'Visekari', 'Bambarapadam', 'Paaradeesaye' are some of his original hits in Sri Lanka. He entertained the crowd with some of his great original music, along with his free style to promote the ragga / dancehall music genre. DJ Supun Nuwan, DJ ShaLindra Wijewickrama, DJ Dilan Jayasuriya, DJ Daham Thennakoon and Basecraft  were in action at the 'Bump n Grind' along with DJ Minol Dee.