Mechanics of events control and Players
2019 could be Transition Time
View(s):
The biggest prize money event which ended in the first week of 2019 was in Brisbane. In women's Czech Republic's Karolina and in men's Japan's Kei Nishikori won the event. It was one of the seven events that was worked out during that week. These events were in seven countries at the same time. It resulted in the field of players being not strong in any of them.
Except during the Grand-Slam weeks the top 100 players do not congregate in one place to play. That makes a visit to see the best players, flying across the globe a risky pursuit. Looking at the calendar no one can be sure if good players are present in an event any more. There are that many events at the same time.
Some years back Australia was the destination in the month of January for Tennis competitions. Australian-Open which is a Grand-Slam event was the magnet for it. This year prior to Australian Open, there are events in China, New Zealand, India, Russia, Thailand, Qatar and UAE. Some players are going to arrive in Australia just before the Australian-Open.
These trends do not affect the global electronic age audience but definitely the visiting audience to events are at a loss. Originally with an entrance ticket to an event all the matches were available to be seen, if there are seats. This trend changed good few years ago and now the tickets are for specific matches. Some tickets cost as much as a flight ticket. This why we see empty seats even in a final.
Professionalism
It is a professional world in Tennis. That means the players have the liberty to do what they want and without any hesitation, all could conclude, a player will strike at the best deal. After all Tennis carrier and especially the best performing years do not last more than five years. What we saw and see in some players in the past and at present having extended peak, is not the norm but exceptions.
Globally with internet, one can watch four locations seated at home. For many of us, some decades ago who went to see only the glimpses of Wimbledon in 'British-Movitone' before the main film in cinemas, Internet is a luxury beyond description. Internet has more followers with the possibility to express their views in the social media and others. Many watch the high lights in the weeks that follow after the event. The On-demand viewing is on the increase worldwide.
Questionable Ranking
From the players' point, in their evaluation through ATP and WTA ranking system there is credibility loss. The maze of events has grown to an extend that it is not a clear cut visible pyramid with an apex. Even in the current system, playing many low end events, a player can match the points total of a player playing fewer higher end events. Professional bodies are addressing this issue, very seriously.
The purpose of ranking was mainly for seeding in events. It was and still is a 'mechanism of arrangement' that is used by event organisers to make sure good players last longer in events. Over the years it has refined itself to be critical feature in events. Considering no player plays the same all the time, it is easy to criticise it. It works more on reputation than the actual current playing form of the player.
Recent announcement of limitation of ranking to only 750 by ATP and the card system are efforts to make ranking credible. It could be one of the many 'reforms' that we are bound to see in the immediate future.
Asia
Asia is still a new frontier for Tennis events. The leading nation here is China. With its population mass and economic muscle, it is bound to remain so for a good while. Even today to a layman it is not understandable how an event could offer such big amounts of money as prize. The total amount for men's event in the Australian Open which will begin on the 14th January is 30 million Australian Dollars.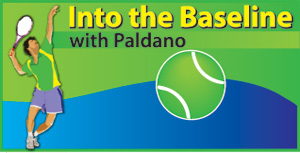 Players, reputation, personality, status, commitment, health and riches often is in the printed media more than their skills. Skills come out better in the electronic media. Its ability to show live action is an advantage.
Players dilemma
Sooner or later every player who is in the circuit will be burnt. Simona Halep is the last back to back women's world's number one in ranking. She has injury and has decided to go without a coach till the sand court season. Nadal had to withdraw from Brisbane event on medical advice. Rumours are this could be Federer's final year.
It is easy to see many promising players keeping their efforts just below the injury level. It is a formula all short term professions will have to consider. Tennis was never meant to be a profession. Only in the last thirty years these developments came to being. In the process the game revealed many facets worthy of praise and unfortunately good few of suspicion. Reforms will come. Right now there is power struggle as to who will control Tennis. Traditional gentry claim they made the game to be what it is. Professionals say we are steering the game.
George Paldano, Former int. player; Accredited Coach of German Federation; National coach Sri Lanka and Brunei, Davis-Cup, Federation Cup captain/coach– contact 94 77 544 8880 geodano2015@gmail.com -