Anne Enright: Her first foray into writing at 11 years
View(s):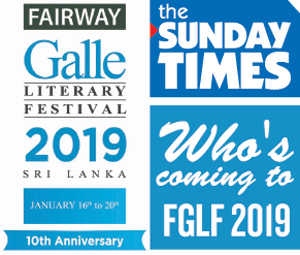 Anne Enright was addressing something that had long been hidden in plain sight when she took to task the perception that creative work by women "isn't good enough".
"If a man writes 'The cat sat on the mat'- we admire the economy of his prose; if a woman does, we find it banal," she once significantly said at Ireland's National Gallery, during the final lecture of her three-year term as Ireland's Laureate of Irish Fiction which ended in 2017.
Born in 1962, Anne Enright was actually the inaugural laureate to have the honour of that title.
She has been writing from a very young age, her earliest work being a poem titled "Seven men instead of six" she wrote when 11years, about a shipwreck, but began wordmongering in earnest really when her family gave her an electric typewriter for her 21st birthday.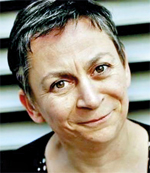 Early works by Enright have been compared by critics to those by Flann O'Brien, the Irish novelist who wrote At Swim-Two-Birds and The Third Policeman. Enright's first novel, The Wig My Father Wore (1995) is a story narrated by the character Grace, who lives in Dublin with a father who wears a wig that cannot be spoken of in front of him. An angel called Stephen, who committed suicide in 1934 and has come back to earth to guide lost souls, moves into Grace's home and she falls in love with him.
What Are You Like? (2000) is a novel about twin girls called Marie and Maria who are separated at birth and raised apart from each other in Dublin and London, meeting each other only aged 25.
The Gathering, Enright's fourth novel, would win the Man Booker Prize for 2007. Called "a genuine attempt to stare down both love and death, to anatomise their pains and fears and peculiar pleasures", the novel traces the narrator Veronica Hegarty's inner journey, setting out to derive meaning from past and present events, and takes place in Ireland and England. The gathering of the title is the funeral of Veronica's brother Liam. Veronica looks through her family's troubled history to try to make sense of his death. She thinks that the reason for his alcoholism, which resulted in the untimely demise, lies in something that happened to him in his childhood when he stayed in his grandmother's house, and uncovers uncomfortable truths about her family.
Her 2015 novel The Green Road is the story of a family coming together probably for the last time, as the mother is about to sell their family home. It has won huge acclaim and is considered Enright's most mature, accomplished and unforgettable novel to date.
Anne Enright's writing also includes short stories and essays. She has received several other awards including the Rooney Prize for Irish Literature, the Encore Award, the Irish Novel of the Year and the Whitbread Novel Award.  Her short stories have been published in magazines including The New Yorker, The Paris Review, The London Review of Books and the Dublin Review. She is also a Fellow of the Royal Society of Literature.
She has published a non-fiction book of humorous essays called Making Babies: Stumbling into Motherhood.
She writes for The Guardian and was a regular contributor to BBC Radio 4.