Sir David Hare: One of Britain's most celebrated satirical playwrights
Starting today: Getting to know the FGLF line-up
View(s):
It's wonderful fortune for a writer to be born somewhere boring," Sir David Hare once mused. He was paying tribute to the mid-afternoon sleepiness that pervaded the suburb of Bexhill, Sussex, where he grew up, that prompted him to dig deeper and deeper into the crevices and recesses of his imagination- for excitement and companionship.
He had burrowed so deep in to escape the daily tedium and had such a florid imagination that, till 15, he could not but believe everything in the Old Testament as literal, and lived in deep fear of hell- and the inferno that engulfed it.
Today one of Britain's best known playwrights (apart from being a screenwriter and a theatre and film director) Hare is most celebrated for his deftly crafted satires examining British society.
It was after graduating from Jesus College, Cambridge in 1968 that young Hare founded an experimental touring theatre group. He directed some of its productions and began writing plays for them, the first being Slag (1970), where three women teachers in a tiny isolated girls' school mutually pledge to abstain from sexual intercourse. Soon Hare established himself as a talented playwright, as well as a vigorous critic of the dubious mores of British public life.
He explores many diverse aspects of British society: the milieu of rock musicians in Teeth 'n' Smiles; the English newspaper tycoons in Pravda: A Fleet Street Comedy; Racing Demon about the Church of England; Murmuring Judges, about the legal profession and The Absence of War, about politicians.
But then, he would also go on to do plays like Stuff Happens (2004) which follows U.S. President George W. Bush and his advisers' actions in the run-up to the Iraq War, and South Downs (2011), a one-act play about a solitary schoolboy's struggles with friendship in the 1960s (perhaps a streak of autobiography here, from winning a scholarship to the posh public school Lancing).
Hare is a reassuringly conventional figure- at first glance; "a hetero, cricket-loving product of public school" as theatre critic Michael Billington puts it; not who you would think of as a rebel. Also, while staying a critic of society and a scourge of hypocrisy, he still acquired the accoutrements of success: a title, a house in Hampstead, a happy second marriage to the independently famous Nicole Farhi. This has prompted his critics to clamour that he is only posing as an anti-establishment rebel.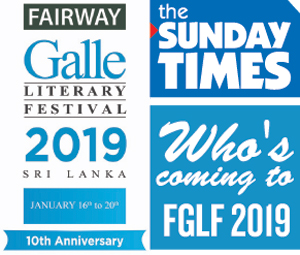 But the truth is infinitely more complex. Hare would affirm references to himself as a 'honorary homosexual', and Richard Eyre, who directed Hare's The Great Exhibition in 1971, has this to say refuting those claims that Hare is not a real rebel: "The key fact about David is his romanticism. He has a passionate belief that life is perfectible and that love and redemption are realisable possibilities. He is a deeply political writer in that he believes in the constant interaction of public and private lives. But he also has a strong vein of sexual romanticism in that he genuinely believes that women are more virtuous than men." So, a rebel with a strong romantic streak.
But despite such paradoxes, David Hare stands firm by his belief of satire as a tool to improve humanity. Not infrequently he is viewed by the British public as the nation's 'moral watchdog'- a role into which he fits snugly, moreover, because of his conviction that "writers have a duty to record what is going on around them- and that the theatre has a moral duty to deal with the big issues of public life."
| | |
| --- | --- |
| The screenwriter | |
| Hare became known as a screenwriter for his film adaptation of Plenty in 1985. Among many others he wrote and directed are Page Eight (2011), Turks & Caicos (2014), and Salting the Battlefield (2014) and a trilogy of television films about aging MI5 agent Johnny Worricker (played by Bill Nighy). His screenplay adaptations of Michael Cunningham's novel The Hours and Bernhard Schlink's The Reader (released in 2002 and 2008, respectively) were nominated for Academy Awards. | |