Peeling practices hinders growth of SL's cinnamon industry
By Ananda Wickramasinghe
View(s):
Sri Lanka (SL) cinnamon, commonly known as 'Ceylon Cinnamon' or 'True Cinnamon' is a plant indigenous to the island. Cinnamon grown in Indonesia, China and Vietnam are from three different species of the cinnamon family. Cassia is a collective term that is used to identify those three species.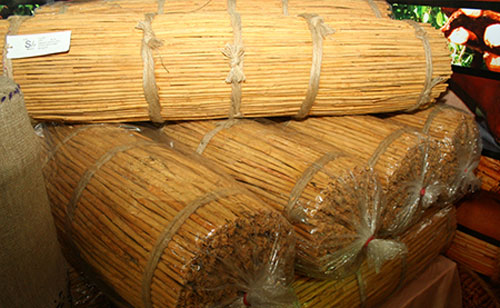 SL cinnamon is considered safer due to its low quantities of naturally occurring chemical called coumarin. Cassia cinnamon contains substantial quantities of coumarin which can be harmful to humans. Although, the superiority of SL cinnamon was highlighted in reputable research journals and other media, cassia-producing countries, dominate the world cinnamon market currently.
Historically, SL controlled the global cinnamon market during the Dutch period and in the early stages of British rule. By 1830, then Ceylon started to lose the world dominance with the supply of cheaper cassia cinnamon. According to the current DG of the Department of Export Agriculture the national cinnamon production has not changed for the last three years.
Currently, SL supplies less than 10 per cent of world demand while Indonesia, China, and Vietnam supply more than 85-90 per cent. Their ability to supply higher quantity for a lesser rate is the key factor for this success.
This report examines the reasons how SL lost the global market share, and suggests several measures that planners could undertake to remedy the decline of the industry.
Current status of Cinnamon industry
Cinnamon can be grown in many parts of Sri Lanka's of wet and intermediate zones. However, the cinnamon export industry is limited to few locations in the south of SL, where experienced cinnamon peelers lived for many generations. The traditional way of cinnamon peeling and bundling is unique to SL. This peeling process is a highly labour-intensive operation, resulting in labour costs which make up about 60 per cent of the total production cost. Scarcity of traditional peelers has led to the standstill of cinnamon production in SL.
The process of cinnamon peeling in SL involves harvesting of sticks, removing knots, scraping, rubbing with a brass rod and peeling with a knife. Once the inner bark around the matured cinnamon shoots are peeled, they are joined together by overlapping tubes. The hollow of the tubes are then filled with smaller pieces of cinnamon bark. Thereafter they are dried initially in sun and subsequently in shade for a certain length of time. Dried quills are tightened into bundles where the edges are trimmed making them ready for marketing.
Availability of skilled cinnamon peelers
Unfortunately, not many in the younger generation of the cinnamon peelers wish to enter this industry currently, and this has caused a scarcity of experienced cinnamon peelers.
In 2011, an advisory committee on 'Spices and Export' informed the then minister that no 'special global marketing efforts' to promote SL cinnamon were required since it enjoyed high demand, far exceeding the current supply volumes.
This group disclosed that out of 30,000 hectares of cinnamon grown in SL, 20 per cent were peeled twice a year while 70 per cent were peeled only once a year, thereby incurring potential foreign exchange losses. "About 10 per cent peeled once in two years, if peeled at all," a member said. They highlighted that the cinnamon industry in SL, has a worker shortage of 10,000 peelers in 2011.
Due to the scarcity of peelers cinnamon land owners have to share 33-50 per cent of sales revenue with peelers. Unfortunately, this has discouraged some land owners to harvest regularly.
As a result of high labour costs currently, SL cinnamon sells for about 5-6 times higher than cassia cinnamon in the US. Therefore, foreign buyers prefer to purchase cassia cinnamon even when they contain higher concentration of toxic coumarin.
History of Sri Lankan Cinnamon Peeling Process
Archived images of eighteenth century clearly show that SL has not changed its cinnamon peeling and bundling technology for the last 400 years.
During that time no shipping containers were used to transport goods safely, it can be assumed that this method of peeling and bundling was developed to reduce damage during shipping. The insertion of several barks into a single stick while placing smaller pieces inside a quill of cinnamon acts as a shock-absorber to a certain extent. Spending higher amount of labour for peeling and bundling can be justifiable because cinnamon was an expensive commodity at that time.
We still follow the same peeling method which was introduced by the Dutch about 350 years ago.
How Indonesian/Chinese/Vietnamese Cinnamon farmers peel cassia cinnamon?
Cinnamon peelers in cassia producing countries never expend the labour involved in the making of the quills as Sri Lankans do. The cost of production for this simple method is comparatively low and therefore they can sell cassia bark for a cheaper price.
Another reason how cassia producing countries manage to sell cinnamon at lower prices is that they harvest more bark from a tree than SL cinnamon farmers. They harvest cinnamon from matured trees which are over 6-20 years old. SL cinnamon is harvested every two years. A stem which grows for six to 20 years has a higher bark yield than two years of a stem.
Records show that the productivity of SL cinnamon in 2012 was about 530 kg/ha, while China produced more than 1600 kg/ha.
Cinnamon is mainly used as an aromatic condiment in various food and culinary industries. Majority of these industries use cinnamon in powdered form. Pieces of cinnamon bark are used in industries such as alcoholic beverages. If the majority of industries use cinnamon as powder SL producers should ask whether there is a requirement to supply cinnamon as we did 400 years ago. Industries who buy cassia cinnamon never bother about the way that cinnamon is packed.
It is evident that traditional peeling and bundling technology has caused the stagnation of SL cinnamon production. SL should re-think why it still adheres to a high labour intensive quilling and bundling technology when other countries have captured 85-90 per cent market share by adopting a low cost simple peeling method.
What next?
By avoiding the high labour intensive traditional peeling process and also by harvesting cinnamon from more matured trees, SL can supply higher quantity of cinnamon at a competitive price at the world market.
In order to revive the national production we should examine why SL still adheres to a peeling technology that has impeded the nation national cinnamon production.
Cassia producers managed to capture more than 85-90 per cent of world market by supplying cinnamon as powder or as pieces of bark for a cheaper price. In order to recuperate the national cinnamon industry SL should move away from the high cost traditional peeling process and develop a simple, low cost peeling method.
If a more cost effective, simple method of peeling is introduced, new growers can emerge from other parts of the wet and intermediate zones of SL. Traditional peelers will not be required for these new areas because they can adopt a simple low cost peeling method.
Viability of such an approach should be examined by academics and planners. The views of business people in the industry should also be solicited, so as to discover what they consider the pros and cons of such alternative methods.
The writer has identified some factors that should also be considered. For example, selling SL cinnamon in powdered form has a risk of adulteration of the product.
Quality controllers have to ensure that no cassia powder is mixed with SL cinnamon powder. When cinnamon is powdered, the average layperson cannot tell the origin of the product. It may be that the origin could only be disclosed by performing a DNA analysis. DNA tests are not cheap, but could be used as a certificate to authenticate the product.
The impact of extending the harvesting interval from two-years to five to 10-year intervals should be studied by agronomists, chemists, and socio-economists. The optimum age at which to obtain the highest bark yield should also be studied by all relevant authorities.
Possibilities of using cinnamon as a forestry replanting plant must be examined. This may give a higher economic return if a low cost peeling method can be introduced.
Another matter that should be investigated is the variation of coumarin levels in cinnamon that is harvested from more mature trees. Changes in the composition of other chemicals in the cinnamon bark as it varies with age at time of harvest have to be investigated.
For many decades 90 per cent of the cinnamon consumers are used to the flavour of cassia cinnamon. Therefore, SL has to start a vigorous campaign globally, to promote SL cinnamon.
(The writer can be reached at: anawicks@gmail.com. A detailed report of this article with references and other related resources can be found in writer's blog: https://outofboxag.wordpress.com/)