Lanka's first-ever TAVI at NHSL
By Kumudini Hettiarachchi
70-year-old saved from death through Transcatheter Aortic Valve Implantation by heart team headed by Dr. Sepalika Mendis
View(s):
It was a cherished dream for a Senior Consultant Cardiologist and for the humble people of Sri Lanka suffering and dying from heart trouble, it is a great blessing.
For the country, it is a major groundbreaker – Transcatheter Aortic Valve Implantation (TAVI) is now very much a reality, not after payment of a large fee in the private sector but in the absolutely free state sector at the National Hospital of Sri Lanka (NHSL).
Before we get the details of the first-ever TAVI procedure from Senior Consultant Cardiologist Dr. Sepalika Mendis of the NHSL's Institute of Cardiology, it is a chat with the flag-bearer patient, E.M. Prema Seram (70). Two others who underwent the procedure after her have been discharged, but Prema is in the Coronary Care Unit (CCU) yet because her blood sugar levels have been slightly high and Dr. Mendis wants to make sure that it is well controlled.
Grey-haired Prema from Kadawatha is all smiles because she did not think that she would come out of the last episode when she had severe breathing difficulties.
"Merila wage genawe," says husband Upali K. Perera just before we meet Prema, reliving the trauma of the close shave that she faced. As their son and granddaughter nod in agreement, he tells the Sunday Times how Prema got papuwe amaruwa (chest trouble) about three years ago, with severe breathing difficulties. They rushed her to the Colombo North Teaching Hospital, Ragama, where an echocardiogram was done and they were advised to seek treatment from the NHSL.
At the Institute of Cardiology, it was in December 2017 that a coronary angiogram (X-ray imaging, after sending a dye, to see whether there is a restriction in the heart's blood vessels) was performed.
There was one block in the Left Anterior Descending Artery for which Dr. Mendis did stenting (inserting a tiny tube to keep the blocked vessel open).
There was also a serious issue with a heart valve – the aortic valve, the "main gate", between the aorta and the heart's left ventricle was clogged. The aorta is the largest artery in the body which begins at the top of the heart's left ventricle to supply blood to all parts of the body.
Prema was suffering from aortic stenosis, a common but very serious valve disease. This narrowing of the aortic valve opening not only restricts the blood flow from the left ventricle to the aorta but also affects the pressure in the left ventricle.
Three times Prema had gone into left ventricular failure and was looked after in the Coronary Care Unit (CCU) of the Institute of Cardiology by Dr. Mendis's team whom she calls "excellent".
Finally, as her husband says, "nethiwena size ekatama awa" (came close to losing her) and open heart surgery was a clear "no, no" because the aortic stenosis had also affected her lungs and Prema herself refused pointblank to do so.
Amidst the despair though shone a beam of hope with Dr. Mendis offering a "brand new" procedure for Prema and also for Sri Lanka.
As Upali and their son paced the corridors outside the Catheterization Laboratory on Sunday, September 2, and lots of doctors converged on the Institute of Cardiology, Dr. Mendis set about performing the very first TAVI in Sri Lanka, becoming a trailblazer along with her team.
"Prema was a high risk patient," says Dr. Mendis, explaining that when she came in for the third time she was critically ill. She checked her stent and it was patent (working) and then sent her to Ward 61. There Prema developed breathlessness and went into acute heart failure, being rushed to the CCU to be intubated and ventilated to help her breathe.
For Dr. Mendis who has been at the NHSL for 26 long years, starting as a Senior Registrar (SR) here, the structure of the heart has always fascinated her. It was as an SR under Dr. Nihal Thenabadu that she assisted in the first Aortic Valvular Plasty and more.
There has been no turning back since then for Dr. Mendis – whether it was the closure of an atrial septal defect or ventricular septal defect (ASD or VSD – holes in the heart) through catheterization.
The Sunday Times understands that the first Patent Ductus Arteriosus device closure was performed by Dr. Mendis. (PDA is an abnormal blood flow between two of the major arteries connected to the heart.)
Having also performed Left Atrial Appendage closure, Dr. Mendis had been wondering what next she could do for the benefit of patients before she puts down her scalpel in the state sector when she retires in a few years.
TAVI was what came to mind, as in 2016 Dr. Mendis along with then Resident Cardiologist Dr. Prakash Priyadharshan and SR Dr. Charitha Herath had closed a large aortic aneurysm using a device in a patient who had undergone bypass surgery in an open heart operation. The aneurysm was eroding into the bronchus and the sternum (breastbone) and surgeons had refused to undertake open heart surgery as it was high risk.
In October 2016, she applied to present a paper at a conference in San Francisco, America, where she and her junior, Dr. Herath, looked at, touched and stroked numerous valves to see what would be best suited for Sri Lanka. Even though they attempted to locate the agent who was supplying these valves to Asia they failed but in a fortuitous coincidence her junior had shared a taxi with him when he was on his way to the airport to fly back to Sri Lanka.
However, Dr. Mendis knew what the challenges were — not only did she need training in aortic valve procedures, she also had to have a good cath lab and a good team along with surgical backing.
The world renowned experts on TAVI were based in Hungary and one of them was Cardiologist Dr. Geza Fontoz and Dr. Mendis was wondering how she could pick his brain on how to select patients and how to get about the procedure when she heard that he would be in Chennai, India, for a conference.
In preparation for the first TAVI, early this year Dr. Mendis had meanwhile organized a workshop, talking to Cardiac Surgeons all over the country to help her find patients with aortic valve stenosis. They had obligingly found 70 patients and her team had worked very hard, doing thorough assessments after performing coronary angiograms and keeping meticulous lists of contact details, to narrow down the numbers to 30 with pure aortic stenosis, leaving out those with coronary disease.
Of these, 19 seemed ideal candidates and Dr. Mendis had negotiated with a private hospital as the NHSL did not have the facilities for CT aortograms, to get them done at a subsidized rate. Consultant Cardiologist Dr. Priyadharshan had very willingly performed the CT aortagrams.
Armed with all this information and files of blue and pink that her team had scrupulously put together Dr. Mendis had then flown to Chennai to seek the advice of Dr. Fontoz.
Four cases had been chosen as the flag-bearers with Prema being right in front.
Paying strong tribute to the team which was by her side during the first TAVI, Dr. Mendis says that it included Resident Cardiologist Dr. Anidu Pathirana, Consultant Cardiothoracic Anaesthetist Dr. Kumudini Ranatunga, Senior Cardiothoracic Surgeon Dr. Chandima Amarasena, Consultant Cardiologist Dr. Prakash Priyadharshan, Senior Registrar in Cardiology Dr. Rayno Navinan, Electrophysiologist Dr. Keerthi Diwulveva, Master-in-Charge of the Cardiac Cath Lab Aruna Suraweera, Nursing Officer Shyamalee, Radiographer Rajitha Palinda Bandara, ECG Technicians Hasitha and Dhammika and the NHSL's Professorial Unit for providing vascular cover.
Senior Registrars Dr. Sumudu Wickramasinghe, Dr. Ambiga Kadiragamanathan and Dr. Tharanga Fernando had also worked tirelessly.
Pointing out that Health Minister Dr. Rajitha Senaratne encouraged the launch of the new procedure and provided valves, she says that immense support also came from the Director-General of Health Services Dr. Anil Jasinghe, NHSL's Acting Director Dr. Kumara Wickramasinghe, the NHSL's Deputy Directors and the Heart Association of Sri Lanka along with NHSL's Cardiothoracic Surgeons including Dr. Iresh Wijemanna and Cardiothoracic Anaesthetists including Dr. Malika de Silva, Cardiologists, Electrophysiologists, Critical Care Consultants, Senior Registrars, Medical Officers and other categories of staff.
Meanwhile, to the "dosthara nona" who pulled Prema from the jaws of death, the ever-grateful family will keep showering blessings of sathara warang deviyo. Dr. Sepalika Mendis will not only be in their hearts every waking minute of the day but also in their minds.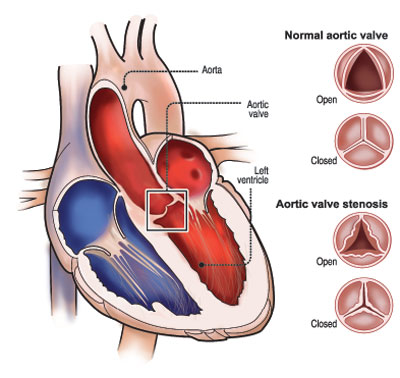 Procedure explained

There is high tension during the Transcatheter Aortic Valve Implantation (TAVI) when the output of the heart stops for a brief moment and the pressure within the heart drops.

Here, very steady hands and skill are of utmost importance, the Sunday Times learns.

"Once we come into contact with the annulus (the base of the aortic valve that supports the valve's leaflets), there should be slow and then very fast or rapid deployment until we hear a kata-kata sound from the equipment which indicates that the deployment is done," says Dr. Sepalika Mendis, pointing out that otherwise there can be obstruction of the coronaries which are supplying blood to the heart itself, damaging this vital organ.

Explaining TAVI which is less invasive and has a shorter recovery period than open heart surgery, Dr. Mendis says that what happens is that a new valve (made of natural porcine tissue) is guided with a catheter to the place where the diseased aortic valve is. (The natural tissue has been re-engineered and attached to a flexible expanding mesh frame.)

"We don't do the insertion of the catheter blindly," says Dr. Mendis, explaining that a dye is sent through the femoral artery first to get the pathway under the guidance of fluoroscopy (medical imaging).

The catheter with the valve was inserted into the femoral artery in Prema's groin, after making an incision there. It was then guided through the descending aorta onto the ascending aorta and crossed over to be placed on the aortic valve opening and the new valve implanted over the diseased one. Thereafter, the catheter was removed and the valve started working. Before the new valve was delivered through the sheath, there was balloon dilation of the diseased valve to make way for the new.

Aortic stenosis is usually congenital (present from birth) or in later life due to calcification (accumulation of calcium salts on the aortic valve) or rheumatic heart disease.

The symptoms are shortness of breath, chest pain, angina (chest pain probably due to coronary artery disease) and syncope (fainting due to insufficient flow of blood to the brain).