NOT BEFITTING A MEDALIST
View(s):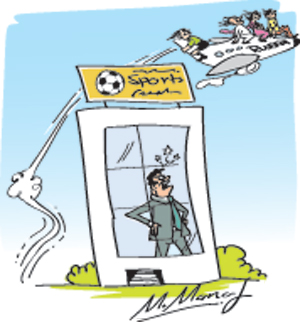 A former top sportswoman recently praised the Top Man in Sports at the Sugathadasa Stadium, as he has been supporting her. Those who were listening to this speech could not hide their smiles and were saying, under their cuffs, amongst themselves that this speech was certainly not befitting an Olympic medalist.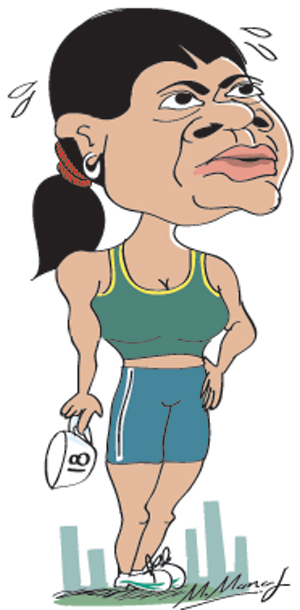 NOT AWARE OF FACTS
Are selectors of a certain sport are aware that some of the players they selected to a certain game are not in the island? This happened when a team was named for a practice game and a player who is currently in Bangladesh was named in the local team.
NO WORTHWHILE RESULTS
The local volleyball scene is having a gala time with several tours in the offing and some already being made. It is suspected that two sports officials, who are budding friends, are manipulating these tours and big sums of money are being spent on them. What is more? No worthwhile results have been produced so far!
STANDING STILL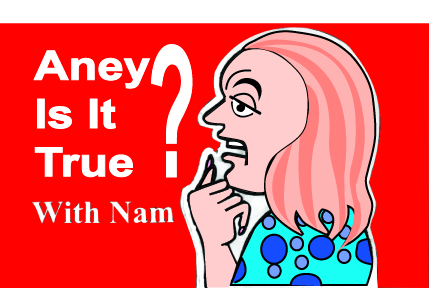 At one time the running and jumping sport held the top rung, but now it is not be heard even. Currently the focus is on sending teams abroad while the local scene is at a standstill.
HOW LUCKY!
All eyes were focussed on the World Cup Football Tournament in Russia which draws to a close today. Relations and supporters of top officials in the island were witnessing the games. All these tickets to witness the games were handed over to sports organisations who in turn handed them over to their friends, kith and kin to watch the world event. How lucky can they be!