Delving into Colombo's cookie culture
By Tarini Pilapitiya
View(s):
Navigating the trail of cookie crumbles in Colombo we recently stumbled upon two homebakers –both unique in their couture of cookies.Speaking to Rukaiya Reeza of 'Cookies and You' and Rashmi Morais of 'Raspberry Nibbles' the Mirror Magazine unearths what makes these homebakers withstand the infamous "way the cookie crumbles" and instead bring diversity.
This week the Mirror Magazine features two innovative homebakers who have changed the face of Colombo's Cookie culture with their offerings.
Cookies and You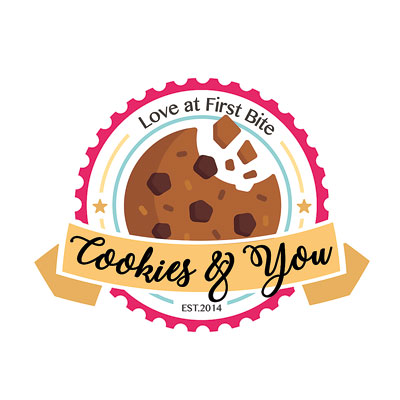 For Rukaiya Reeza(21) her home baking venture 'Cookies and You' initiated through her "love for baking" and having a little extra time on her hands. Over the years her Instagram account has overflowed with feedback from her high quality posts of decadent gooey desserts and treats.
Passionate about food and photography it only furthered her excitement about opening her Instagram account in 2014 allowing 'Cookies &You' to have enjoyed a fruitful four year stint since its inception.
Although her first concerns were "focusing on customary baked goods", after much thought cookies seemed like the perfect brand ambassador, Rukaiya says, "It was mainly because there weren't any bakers who specialized in cookies at the time and I wanted to be out of the ordinary." She further contemplates, "I also figured that there was a lot I could do with a simple cookie dough."
Over the years, Rukaiya has also dipped her fingers into the experimental world of other customary baked goodies – her Instagram account is a sweet tooth's dream come true. Vibrant pictures tease taste buds with her range of goodies including cakes, cupcakes, brownies, blondies, churros, tarts, pies etc.
However, as her venture's namesake suggest, Cookies are her specialty. 'Cookies and You' offers a range of cookie types from the standard chocolate chip, mint chocolate chip, white chocolate chunks, double chocolate chips, red velvet, oreo crumble/ oreo stuffed cookes (a cookie within a cookie!), nutella stuffed cookies and even shortbreak biscuits.
One of her more popular items is the "Say it with a cookie" – a concept where customers can order a giant 8 inch cookie smothered in chocolate ganache, made special with customized wording iced on its surface, allowing customers to #sayitwithacookie – a hashtag made popular by cookies and you. Making it an edible card one could receive on occasion.
Her ever popular salted caramel sauce also seems to find a way into all her confections whether stuffed into cookie cups, trickled on mammoth cookies or just preserved in jars to be dipped into when necessary.
Among her versatile confection range mastering the ultimate chocolate chip cookie was a lot of trial and error for this young baker. She shares "I started baking practically every chocolate chip cookie recipe there was on the internet to become familiar with the procedures, ingredients etc." after much experimentation she was able to identify the function of each ingredient in a cookie and come up with her own signature recipe.
However, to achieve the "wow" factor of her cookies is "more than just one ingredient" she shares adding "It's all the tips and tricks that I've learnt over time," on her road "to master the perfect Chocolate Chip Cookie". In addition to this Rukaiya doesn't restrain herself in adding quality ingredients in her baking. She affirms "high quality ingredients is something we swear by in order to bake the perfect cookie or any baked good in that matter".
Throughout the journey of her venture Rukaiya shares "I have thoroughly enjoyed it". Although she laughs "sharing my mom's kitchen isn't all that fun". In future she hopes "to have my own space and I do see myself expanding in some way".
Her tagline "Love at first bite" is an acute description of her customer's reactions to her products. She comments "It's truly amazing to know that something you are passionate could be something that makes someone else happy"
For more information check out the following
Instagram – - @cookies.and.you
 Facebook – @cookiesandyou
Raspberry Nibbles
Rashmi Morais has brought to an alternative 'guiltless' version of vegan oat bars and cookies! Currently reading for her PhD, Rashmi has had over 10 years of exposure in the corporate sector but decided to take a break to invest her time in something she was passionate about – her "stress reliever" cooking!
Her pragmatic philosophies on healthy eating is 'I've always thought that to be healthy, one must think well and eat well." Rashmi admits there was never a start date for 'Raspberry Nibbles'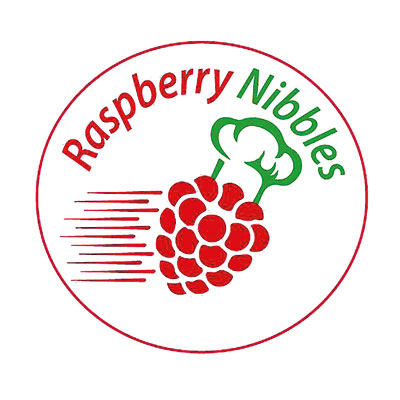 Her earliest memories of good cooking she further shares was making a brinjol curry when she was 9 or 10 years old, forcing her large extended family (who lived down her lane) to taste it. "My mom believed that every woman had to know to cook and that it would be her biggest strength and tool," Rashmi shares adding her initial disagreement with her mother's rationale blew up once she understood the gravity of mastering such an essential life skill.
As of now "Healthy 'on the go' breakfasts and snacks is the area I want to be in," Rashmi shares adding "there is currently a huge demand for Oat based diets and I bake Oat Bars, Muffins and Biscuits and lately started making the Overnight Oat Jars".
Inspired by the restaurant 'Isso's meal order model, Rashmi allows her customers the freedom to pick which fruits and nuts to add, which type of milk and sweeteners they want used, and even if they want the decadent addition of chocolate into the mix.
On getting into healthy oat bars Rashmi shares "I've been in multiple jobs, which required me to wake up early in the morning and run to office and there was enough time only to get dressed" regretfully adding "Getting myself something to eat was always secondary".
Understanding the gravity of eating well, especially in the morning, Rashmi started casually making oat bars etc. passing them on to friends and colleagues at the time.
"Things got hectic at work to the point where I needed to manage my health and my happiness – both of which came in the form of cooking for me," says Rashmi.
With 'Raspberry Nibbles' officially launching in October last year, Rashmi serves up simply Oats, Choco Thriller, Morning Coffee, Fruity Joy, Almond Joy, Fruit n Nut Glory, Very Berry which come as bars, muffins, biscuits and Overnight Breakfast Jars. "My bars are as crispy as the 'off the shelf' bars because of the added sugars and egg whites," she proudly says that the bars are her own recipe conceptualized through much experimentation.
Raspberry Nibbles specializes in creating a vegan diet in their baking, adding no refined sugars, preservatives, flavoring, colours or additives. "The ingredients for my meals are transparent" Rashmi shares adding "These are healthy, vegan meals, where refined sugar is substituted with the sugars from the fruits, jaggery or stevia, the butter with vegetable, soy or sunflower oil and the milk and cream with soy, almond, cashew milk or butter"
The foundation of most of her confections are oats. "Oats are among the healthiest grains as they are a gluten-free whole grain and a great source of important vitamins, minerals, fiber and antioxidants". When asked about the savoury renditions with these classic vegan ingredients Rashmi says the versatility of oats is staggering even to the point where it can be recreated into the Indian delicacy of Uppuma as well!
For more information check out the following
 Instagram – @raspberry_nibbles
 Facebook – @raspberrynibbles