Revan Kelly's exploits make him second to one
Dialog 4G-The Sunday Times Schoolboy Cricketer of the Year 2018
View(s):
Best Batsman-Runner-up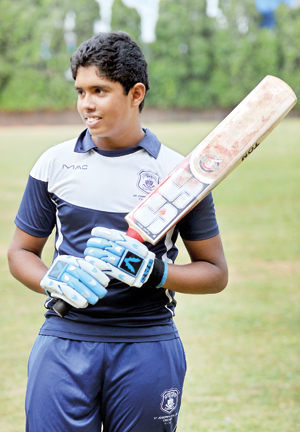 A schoolboy batsman of the highest calibre, a prolific scorer in all three formats of cricket, is none other than Best Batsman-Runner-up Revan Kelly, the Josephian batting prodigy, who possesses the rare quality of being able to adjust to any version of the game he is involved.
An elegant left-handed bat who enjoys playing in his own style, knows the value of spending time at the wicket, in the longer version of the game. Having established a record stand for the Joes this season, Kelly said he finds batting easy, with Nipun. Both had a good understanding, as they batted for nearly 3 sessions, but not thinking of a record.
Being the first schoolboy cricketer to reach the 1,000-run mark, Kelly revealed the importance of putting up a good score on the board, so that the pressure is off the batters to follow. Knowing that the team's middle order is young, the left-hander is mindful of the the value of his presence at the top.
Out of the game for a while due to injury, Kelly maintained his mental fitness to stay in touch with the game by reading on cricket, and light cycling for exercise.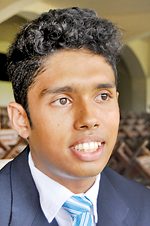 Playing for the school with a young lot gave this opening bat the confidence to score over 1,500 runs which included 4 masterly compiled centuries. The natural elegance and style of this youngster is an object lesson in batsmanship, when at the wicket. Reading the ball from the bowler's arm, be it pace or spin, he picks line and length very early. A batsman with a sharp eye, he never allows a bowler to be on top, and is solid as a rock in defence.
As a Junior National cricketer he enjoys batting on foreign wickets.
Kelly will receive two additional awards for the Fastest 50 in Limited Overs cricket and for the fasted 1000runs in addition to the glittering runner-up award for the Best Schools Batsman.