We are ready to reveal the best of the best
Dialog 4G-the Sunday Times Schoolboy Cricketer of the Year 2018
View(s):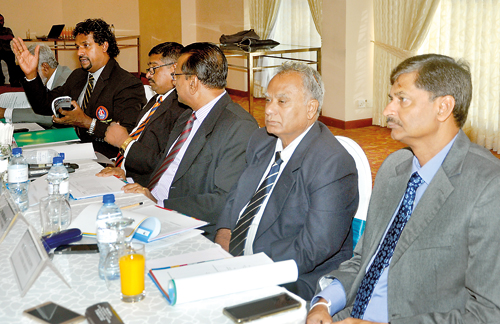 Now that the nitty-gritties of agreeing upon as who the best schoolboy/girl cricketers for the year 2018 are over, we are now ready to announce as who they are shortly. Besides; this time the venue would be the BMICH and the date will be, Wednesday, June 20
The selection process of the Dialog 4G-the Sunday Times Schoolboy Cricketer of the Year 2018 was held at Hotel Galadari in Colombo on April 25 by a eighteen strong selection panel headed by cricket doyen Jayantha Seneviratne, who is a former national cricketer and a national selector himself.
As held customarily, the process was a hectic exercise for the members of the panel which had experts of the game and representatives from Sri Lanka Schools Cricket Association (SLSCA) and Association of Cricket Umpires'.
Under Seneviratne's versatile leadership, the panel included former prominent cricketers, who are presently holding top positions in cricket administration.
As it is done annually all the best performances were considered in all categories of All-Island Schools and Emerging Schools in addition to looking out for the best team overall and teams that did well from respective regions.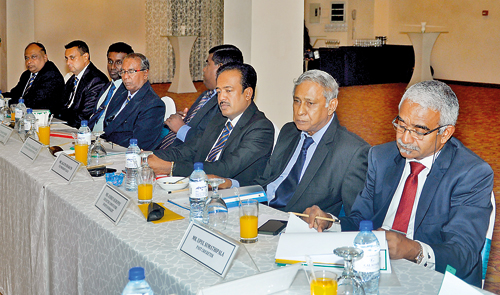 Once again performances of the Singer Schools Under-19 Cricket Tournaments, traditional fixtures and international commitments were considered during the selection process.
As it happens annually, Dialog 4G-the Sunday Times Most Popular Schoolboy Cricketer of the Year 2018 has done the justification of the talents of the youngsters who showcased their talents locally as well as internationally.
The talent of all schoolboy cricketers were scrutinized before being picked by the  panel of experts.
Besides Chairman Seneviratne the others who contributed with their expertise were Brendan Kuruppu, Carlton Bernadus, Aubrey Kuruppu, Upul Sumathipala and Lakshman Ranasinghe as independent judges.
SLSCA officials Oshara Panditharathna (President and Co-Chairman of Selection Panel), Dilshan de Silva (Secretary), Jagath Senaratne (Vice President), Kapila Jayalath (Vice President), Nihal Fernando (Treasurer), Kamal Indrajith (U-19 Tournament Secretary).
The Association of Cricket Umpires' — Daminda Cooray (Vice President), Harsha Perera (Vice President), Rohitha Kottachchi (General Secretary), Thassim Junkeer (Assignment Secretary), Rohan Chandrakantha (Assistant General Secretary) and Nishantha Dissanayake (ExCo/Provincial Representative).
The statistics for selection was provided by Batsman.com run headed by Kumara Gamhewage and his team consisting Chaminda Kaushan, Eranga Madushanka and Viraj. The coordinator for the selection and the event once again was Ajit Bodinagoda.