AN OFFICIAL TO COLLECT LANKA'S QUOTA OF WORLD CUP TICKETS
View(s):
All eyes are on the World Cup Football Tournament to be held in June. A football official has volunteered to collect the ticket quota allocated to Sri Lanka. Could not the tickets be posted to the authorities concerned? Is it necessary to send an official to collect them?
LIGHTS BURNED OUT
The lights suddenly burned out at the Nidhas Kuslanaya. When questioned over this the officer concerned ran away from the people who were questioning him as they were trying to get him to work on another project where lights was once again the main task.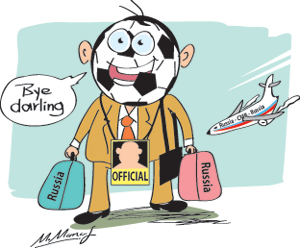 NO PROPER PLANNING
There was hardly anybody to witness the key athletics meet held at the Sugathadasa Stadium recently where seven countries had sent their participants. When questioned why school children could not be included as spectators it was revealed that no programme had been drawn up to include school children as spectators at this meet. The inquiry regarding this dragged on for three hours by key men in charge of sports.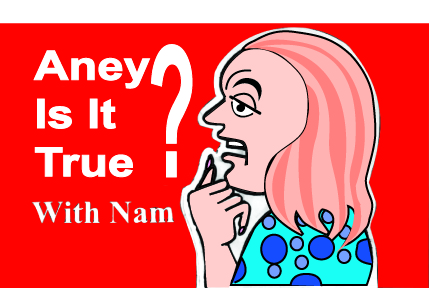 NOT GETTING JUNIORS INVOLVED
The manager and the lady chaperone of a leading sports body was seen taking down the signatures of junior athletes as to why they could not witness the junior athletic meet featuring several top junior athletes from seven Asian countries. These officials are now trying to get juniors involved in the trouble they are involved it.
TOP POST FOR BAGGAGE BOY
A former baggage boy, now appointed peon has been appointed by a popular sports body in order cut down expenses such as over time. Could this be because this peon knows more about the workings of this sports body than
others!