MAS begins biodiversity battle with 25,000 acre habitat restoration drive
View(s):
MAS Holdings this year will expand its biodiversity initative to 1,000 acres in the quest to grow and protect eco systems across 25,000 acres by 2025.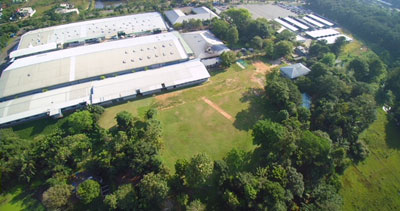 This is in line with sustainability goals mapped out in 2016 where the group made three clear commitments in its quest to drive sustainable manufacturing in Sri Lanka.
As one of the world's most recognised design to delivery solution providers in the realm of apparel and textile manufacturing and also the largest apparel and textile manufacturer in South AsiaMAS has pledged to take radical climate action in the renewable energy space, to continuously manage the footprint of its business and to directly support biodiversity by creating habitats in 100 times the area it operates, the company said in a media release.
"It's critical that business intervene to turn the tide of deforestation. The time for action is not even now – it was the day before yesterday. We are losing our forests faster than we can replant them. Conservative estimates say Sri Lanka is losing 8,000 hectares of forest cover each year and more critically we are losing our precious endemic species of flora and fauna at alarming rates." said SarindaUnamboowe, Board Member overseeing environmental sustainability.
"This idea began when we asked ourselves 'How can we help restore the biodiversity we may have either displaced or destroyed by our physical presence?' This simple question grew into a larger more ambitious vision– to attempt to restore and replace 100 times the physical space we occupy. We didn't want to just grow trees but to impact biodiversity." said Sharika Senanayake the group's Director of Environmental Sustainability.
In 2017 MAS set out to cover 250 acres, equal to the space it occupies in Sri Lanka but thanks to the incredible passion and dedication by its own teams and the continuing support from the Forest Department, Wildlife Department and other stakeholders the group achieved double the impact.
Throughout 2017 sustainability teams from all divisions of MAS collectively made an impact on over 500 acres with a 5 to 7 year commitment to maintain and ensure the projects keep growing.
Knowing that growing trees alone would not help the problem of biodiversity loss MAS picked 6 models to engage and deploy habitat creation from all fronts.
Ms. Senanayake noted: "We hit our learning curves on the way, the method, the research, the science, the partners all fell into place once we started. We didn't outsource this effort – our own teams went out there, scoped out locations, did their research, engaged communities and got their hands dirty for weeks in a row,"
The result has been the spirit of collaboration that has not just restored forests but also restored some belief that fighting deforestation can be done well inside 'our lifetimes' if there is a will to innovate solutions, the company added.