Hubpoint's new Grade A office spaces
View(s):
Hubpoint, a company that provides co-working spaces in the heart of Colombo, has launched Grade A office spaces.
The Hubpoint workplaces, situated in Colombo 1, offers a dynamic corporate environment with state of the art modern amenities, the company said in a media release. Also being in close proximity to the WTC and many hotels like Hilton in Colombo, Hubpoint is at a strategic location.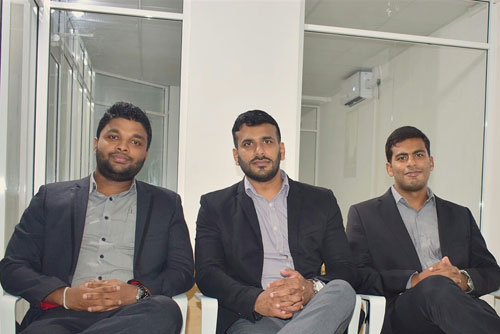 "Hubpoint members enjoy features such as free high speed Internet services through CAT 6 cables, 24/7 air conditioning, 24/7 security, smart card enabled printing and coffee machines. It will also feature a corporate conference room and a 1,100 sq ft balcony for events. Innovative concepts, modern interior design and furniture create aesthetic and functional spaces you want to work in," it said.
Hubpoint was founded by Thusith Muthumala, Talal Rafi and Thasim Rafi. The 3 co-founders with their experience from the UK want to change the work culture in Sri Lanka. Hubpoint plans to add four new locations in Colombo by the end of 2018.