Watch out for these young trendsetters
By Tera Jayewardene
View(s):
When Ajai Vir Singh, Founder and President of the HSBC Colombo Fashion Week (CFW) was invited to the Commonwealth Fashion Exchange reception last month in London, he took with him a sleek backpack. The backpack exhibited along with other designs from Commonwealth countries at the '100% Made in the Commonwealth, exhibition' has got the greenlight for production and will be promoted in the international market.
The backpack was a creation of young designer Vathsala Gunasekara, one of the 12 emerging designers whose work will be on the ramp on Sunday, March 25 at the Hilton Colombo in the HSBC CFW's Emerging Designer segment. This year 12 emerging designers will be in the spotlight, an encouraging increase from the 6 or 7 in previous years.
Await these talented new designers as they launch their collections at the HSBC  Colombo Fashion Week.
Vathsala Gunasekara
A graduate of Fashion and Lifestyle Design from the Department of Integrated Design of the University of Moratuwa and a product of Project 7, Vathsala's collection 'Bona Fide' embodies her belief in ethical and nature friendly fashion. To her fashion is something that needs to add value to a person's lifestyle. Her collection celebrates the indigenous Dumbara textile weaving through fashion design and follows a minimal waste approach in garment construction to create the look of a tropical bohemian girl.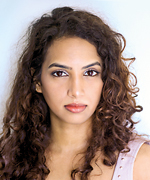 Yathra Jayawardena
Yathra's collection sees the evolution of her pioneering grandmother Swanee Jayewardene's explosive batik, the avant-garde fusion of batik and tie and dye. Her inspiration arises from the uniqueness of self and style of every woman and those qualities are reflected in the unrepeatable quality of batik. Her collection fuses Scandinavian folk art work with Sri Lankan handcraft techniques. Yathra finds the balance between lux boho and fitted silhouettes.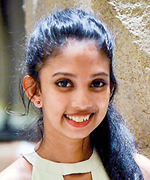 Anushika Perera
A graduate of the Department of Integrated Design, University of Moratuwa specializing in Fashion and Lifestyle Design, Anushika is now working on her personal brand and is continuing research on the handloom industry in Sri Lanka. This is her third time at CFW. Her Collection 'MUGDDHA' based on Rothko art and faded skies, has an ethnic feel and sees the use of deep colours combined with a soft palette to deliver a west-meets-east concept.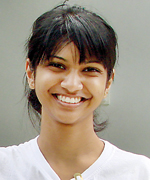 Dinushi Pamunuwa
Dinushi Pamunuwa's brand 'La Pard' specializes in resort-wear, swimwear, nightwear and lingerie. The collection has been inspired by animal cruelty, more specifically by the detail of the nerves and the patterns seen on animals, done to create awareness of animal cruelty.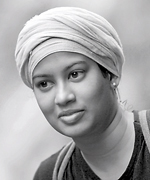 Poorni Wijesinghe
Poorni Wijesinghe is launching her brand at the  Emerging Designers' showcase. A product of the Colombo Fashion Week's Project 7 programme, the Brahmi Script has served as the inspiration of Poorni's collection.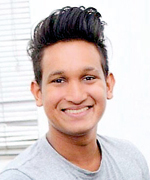 Marlon Rae
Marlon Rae's chic label Malub is a tropical island clothing brand with a twist of modernity. The concept of the collection is Oxidized world, inspired by industrial process.  The collection is comprised of contrasting roughly corroded machinery surfaces with slick metallic treatments, along with hard-wearing denims and worker uniforms. Focused on the functional,  this collection has a recycled and repurposed feel.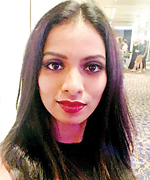 Himashi Wijeweera
Himashi Wijeweera graduated from the Department of Integrated Design, specializing in Fashion Design, at the University of Moratuwa. Her label "Kaya Queen" targets high-end resort and occasion-wear clothing with the concept "Romantic Modernity" presenting traditional beeralu lace to contemporary
fashion.
Maddumage Nilusha
Currently completing her final year in Fashion Design and Product Development at the Open University of
Sri Lanka, Nilusha's collection is inspired by various human behaviour, body language, facial expressions etc,  and Hindu sadhus. This collection aims to be the voice of women who stand up against religious violence.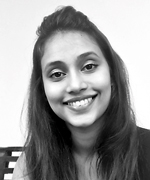 Nayani Fernando
This is Nayani Fernando's third time at the Emerging Design showcase. Seeking to portray elegance and finesse in her work collection, she uses silks, satins and crepe fabrics.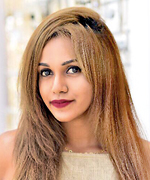 Rebecca Silva
A graduate of Northumbria University, Rebecca Silva's label "REBECCA", is inspired by saree drapes together with sportswear–expressing femininity with a playful and powerful personality.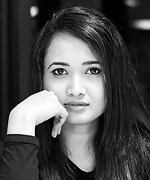 Achala Lee Koh
Achala Lee Koh has a vision of creating a trademark that elevates the value of designer wear in the eye of a modern discerning woman. Her collection Luxe botanica interprets the subtle beauty of the most fundamental elements of nature in wearable fashion with evening glamour.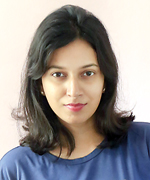 Nadeeshani Ratnayake
Nadeeshani Ratnayaka majored in Creative display for Fashion Retail at the Central St. Martins College of Arts & Design, London.
Her collection is sports-influenced for the active lifestyle of women, who take a "wear-anywhere" approach to everyday clothing.