Home » Magazine » TV Times
TV Times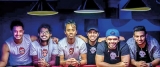 The Annual 'Stag Night 2018' Organised by the OBA of St. Sebastian's College Moratuwa will be held on Friday 09th March 2018 at Ramadiya Ranmal Holiday Resort, Moratuwa commencing at 7.30 pm. Popular band 'INFINITY' will be in action, to enthrall the participants, young and old. As the main event in the OBA calendar, the [...]
Japanese TV programmes dubbed into Tamil language commenced telecasting last week on Nethra TV – the Reconciliation Channel of Rupavahini Corporation, which was inaugurated on the same day. These TV programmes from Japan include documentaries on Japanese industry, technology, economy, nature, science and the environment as well as educational programmes or children. The programmes are [...]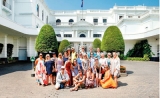 The cast of the famed Broadway 'Musical 'The Sound of Music' produced by Andrew Lloyd Webber and David Ian were hosted for brunch at the Mount Lavinia Hotel recently. During their visit to the hotel, the cast members enjoyed a historical expedition of sorts. Members of the cast were enthralled by the rich history behind [...]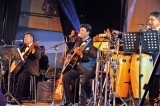 Popular musician and vocalist Keerthi Pasquel recently launched his latest band 'Evergreen' with a grand musical concert at the Bishop's College Auditorium in Colombo. Started his career as a musician with the band 'The Fortunes' led by veteran Stanley Peiris in the late 80s, Keerthi's popularity hit the top as a singer during the last [...]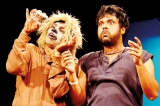 Sarath Kothalawela's 'Nari Burathi' at 3.30 pm and 6.45 pm on March 10 at Namel Malani Punchi Theatre, Borella. The play features Pubudu Chathuranga, Mihiri Sirithilaka, Hemantha Iriyagama, Chinthaka Peiris, Janaka Ranasinghe, Wajira Kodithuwakku and Kumara Thirimadura. Music composition and stage management is by Wimalanath Dombagahawatte while Upul Sampath, Harsha Malinda and Indika Niroshana assist [...]

Rohana Dandeniya's "Rassa Saha Parassa' will be staged at the Tower Hall theatre on March 5 at 8.15 am and 10.45 am. The play is a prescribed text for the grade 5 Sinhala syllabus. A new production by Sriyantha Mendis, the play stars Kusum Renu and Jayanath Bandara and is organised by Jude Srimal.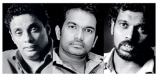 'Her, Him. The Other' – 'Thundenek' directed by three internationally awarded directors Prasanna Vithanage, Asoka Handagama and Vimukthi Jayasundara will be released soon. Three filmmakers have joined hands to make a film for the first time in Sri Lanka film history, 'Her, Him. The Other' unravels the post war realities in Sri Lanka. He (an [...]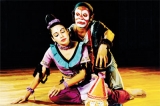 One of the greatest plays of Prof. Ediriweera Sarathchandr, 'Mahasara' will go on the boards at 8.15 pm and 10.45 pm at Wattala town hall auditorium. The play is a prescribed text for Grade 9 Sinhala syllabus. The new production and constume designing are by Lalitha Sarathchandra.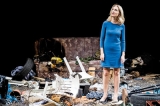 "Compassion The History of the Machine Gun" the celebrated theatre play by director Milo Rau will be presented on March 8 at the BMICH. This is a play, that deals with the impossibility to help. The stories of two actresses, one a victim of the Genocides in Africa, the other a witness, show the paradoxical [...]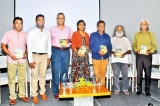 A forest or wetland, contrary to public opinion, isn't silent at night – rather, it is filled with sound, from hushed tones to quick cries. In the manmade wetland behind Jetwing St. Andrew's, Nuwara Eliya, a young man stops and listens intently, to the distinct utterances of the elusive creatures he's come to find; the [...]
The 8th Edition of 'Sancharaka Udawa', the only Travel and Tourism Fair in Sri Lanka, has been announced for the 4th and 5th of May 2018 at an event which was graced by travel and tourism officials and industry operators 'Sancharaka Udawa' is organised by the Sri Lanka Association of Inbound Tour Operators (SLAITO) in [...]