Royal vs. Gateway annual Basketball encounter for 'Alles-Gunasekara Cup'
View(s):

Royal College and Gateway College have joined hands to inaugurate an annual encounter which is a popular concept in Sri Lanka to make basketball a spectator sport. This encounter will be a first of its kind where Sri Lanka's leading National School and one of oldest in the country and a Premier International School and one of the youngest in the island will join hands to lay an excellent platform for students with diverse values, cultures and backgrounds to bond together in healthy rivalry and comradeship.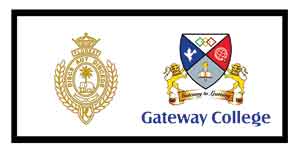 The annual encounter will be played for the 'Alles-Gunasekera Cup', named after two key personalities connected to the two schools. Late Mr. R.I.T. Alles, commenced his journey as a teacher of Royal College where he served for over 10 years. Mr. Alles did yeoman service to the country as the Founder Principal of D.S Senanayake College and later as the State Secretary of Education. Remembered by many as one of the finest educators the country has produced, Mr. Alles is also the Founder of Gateway College.
Late Mr. E. Christie Gunasekara a Royalist himself was a longstanding Vice Principal of Royal College and former President of the Sri Lanka Schools Basketball Association. Respected for his unrelenting commitment to discipline, Mr. Gunasekara did much to uplift standards of Royal College.
Both schools are keen to make this a unique encounter by introducing a new culture with rich traditions that would include activities for spectator engagement and a joint follow-up social welfare programme. Due attention will be paid to upcoming talent by including an under 15 match before the main under 19 encounter.
This inaugural event is jointly organised by the Royal College Basketball Advisory & Management Committee and the Gateway College Basketball Committee. The organisers are confident that it will create a platform for more children to develop their personalities through healthy competition, and will bring the communities of the two institutions together, both on and off the field
The esteemed Monash University of Australia has agreed to be the Principal sponsor of the initial encounter that is to be held on February 17 this year at the HSC Blues Basketball Court in Pedris Park, Havelock Town.