Cool off at Galle's "Isle of Gelato" as you head for a literary feast
By Purnima Pilapitiya
View(s):
The Galle Fort has always offered tourists and locals alike a microcosmic world of whimsy, culture and relaxed fun for the whole family. With events such as the Fairway Galle Literary Festival next week, Suranjan and Shalini Perera are serving visitors one of the Fort's newer, hidden gems. "Isle of Gelato" opened its doors just last month and has already earned a fan base of tourists who keep coming back for their quirky, artisanal gelato. They will reach out to Colombo's icecream-a-holics by next week when they open in Colombo 7.
Their confectionery dream was born when the couple got engaged in Italy three years ago. Both Shalini and Suranjan were working in finance- she a financial analyst and he a stockbroker. The idea to try their hand at a dairy project once they got married was always at the back of their minds.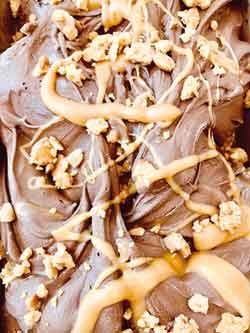 While Italy is obviously a place close to their hearts, the pair light up as they talk about the endless amounts of gelato they tried there. "I honestly didn't know the difference between ice cream and gelato,"Shalini admits, and the idea to replicate their gastronomic experience back home was born.
The more intense, luxury version of their fluffier, icier cousin; Sri Lanka's gelato lovers may have come across traditional gelato favourites such as "hazelnut",  "biscuit " and "pistachio".  "We thought there was a gap in the market here," Suranjan says; their end goal had a millennial outlook.  After experimenting at home and reaching out to over fifty gelaterias in Italy, Shalini found herself returning to Italy, to Bologna's Carpigiani Gelato University; the world's first university dedicated to ice cream.
Following a two and a half month course, she returned and Isle of Gelato slowly started taking shape. "It's about using the freshest ingredients," she says, which she noted, Italian confectioners prefer to get locally. "We have the best raw materials here in Sri Lanka" from milk and vanilla to seasonal fruit.
Combining the traditional techniques of making gelato courtesy of Italy's rich culinary history, their kitchens are stocked high with equipment brought down from Italy as well as endless ideas for flavours; Isle of Gelato has already shaped up to be more than just the new kid on the dessert block.
Most Italians stick to their traditional recipes, they observe. In addition to their own pistachio and other classic flavours, the duo also serve up gelato closer to home. "We wanted to make something new," they say, serving up a tamarind-coconut milk sorbet. Sweet, tangy and underlined with a familiar milkiness, the sorbet along with the lemon curd (with buffalo milk) flavour were surprising favourites even with their younger customers.
"We make everything from scratch," they add, which is why the fruity flavours keep changing depending on the season.
Last month has seen hordes of tourists returning to their outlet for a taste of something different. Beyond the Galle Fort, Isle of Gelato has also catered for weddings and events with a vintage ice cream cart/ cabinet to match.
These days, they're also serving up Banoffee pie, orange & cardamom and salted caramel-chocolate among their constantly growing menu of gelatos and sorbets including the customer favourite- caramel with crunchy Puttlam salt.
For Isle of Gelato- quality is everything, with no added flavours or essence. From the milky base, to the caramel sauce and salted popcorn- every bite of gelato is handcrafted by their busy team. From Rs. 400 upwards, a scoop from Isle of Gelato makes for a pricey dessert, but is worth the abundance of flavour and level of care that hits you with every bite."It's like our baby," the passionate entrepreneurs add.
The Isle of Gelato is located at 60A Pedlar Street, Galle. Opening hours from 10 a.m. -10 p.m. They will also launch their counter in Colombo next week at No. 38 Ward Place, Colombo 7 (inside the Caramel Pumpkin Cafe).