'Vijayaba Kollaya' to celebrate 71 years of Lankan cinema
By Susitha R. Fernando
View(s):
Celebrating the 71th anniversary of Sri Lankan cinema veteran film producer Buddhi Keerthisena and renowned filmmaker Prof. Sunil Ariyaratne are to present 'Vijayaba Kollaya' as a film.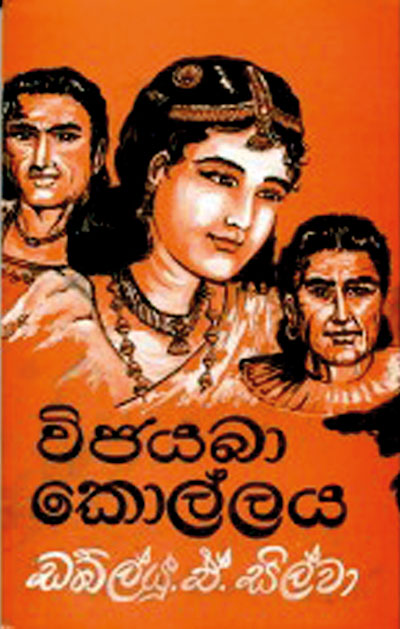 Based on the historical story written by a best-selling author of Sinhala literature W. A. Silva, the screenplay is by late filmmaker and award winning script writer Dr. Tissa Abeysekara. This is the last screenplay of Dr. Abeysekara.
"There are a number of films based on W. A. Silva Silva's novels. They are 'Kele Handa', 'Deiyanne Rate', 'Daiwayogaya' and 'Handapana'," said Prof. Sunil Ariyaratne who is famed for his research based literature and films.
"The most successful historical novel written by W. A. de Silva is 'Vijayaba Kollaya' and it is a story set against the backdrop of the 16th century battle between the Kings of Kotte Kingdom and the Portuguese," elaborated the Sinhala Professor.
"The story revolves around a love triangle involving Neelamani, Nayanananda and Hasanga, the fictional characters by W. A. de Silva," he said.
The executive producer of the film is Vishwanath Buddhika Keerthisena (Boodi) and the muhurath ceremony is to be held today, January 21, the day Sri Lanka cinema celebrates its 71st anniversary.
While the cast is yet to be finalised, the technical crew has been selected.