Brit who launched a lone battle to collect funds, makes 'Parachute' here
View(s):

'Parachute' a Sri Lankan film produced by two British nationals completed its filming here and will be ready for release in early 2018.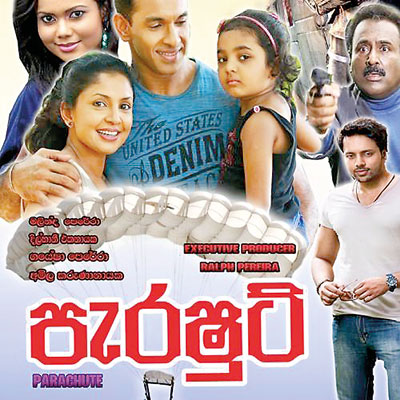 Directed by Louis Van Der Straaten the film is produced by Kiran Rai, a Briton with Indian roots and Ralph Peraira, a Britisher born in Sri Lanka.
The film stars Malinda Perera, Dilahani Ekanayake, Gayesha Perera and Amila Karunanayake in the lead roles.
According to foreign media reports, the executive director and one of the producers of the film, Kiran Rai is well-known for his lone courageous fundraiser project to make a movie by standing outside a railway station. Kiran collected a massive £15,000 to fund his own movie by standing outside a railway station in London for four weeks and asking passers-by for donations. The Daily Mail reported in its online edition in May 2015, Kiran Rai, then 23, stood outside Waterloo station from early morning to late night for almost a month with a board saying 'please support me'. 'I'm trying to raise money for my film so it can go ahead because I've already wasted so much time. I've done press releases, I've gone all the way to Sri Lanka' Kiran had stated.