Ashley participates for 1st Asian Film Critics Assembly, Dhaka
View(s):

Veteran film critic, Executive Director of the Network for the Promotion of Asia Pacific Cinema (NETPAC) and the President of the Sri Lanka Film Critics' Forum affiliated to the the International Federation of Film Critics (FIPRESCI), Ashley Ratnavibhushana last week participated at the 16th Dhaka International Film Festival held from 12 to 20 January. In conjunction with the festival, Film Critics Association of Bangladesh organised the 1st Asian Film Critics' Assembly (AFCA). Parallel to the festival "Fourth Dhaka International Conference on Women in Cinema 2018" was held and in this a number of women filmmakers, actresses and film personalities from all over the world participated.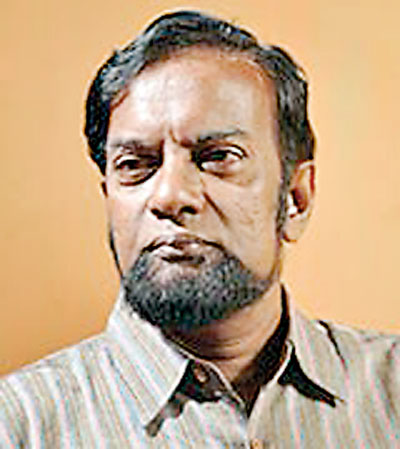 Ashley Ratnavibhushana entered film journalism in 1968 and initially contributed to the National Catholic Weekly Newspaper "Gnarathra Pradeepaya". He contributed several articles on cinema and art in general. He joined the Film Critics' and Journalists' Association (FCJAC) in 1970. With Rev. Fr. Ernest Poruthota, he pioneered the establishment of the Sri Lanka Branch of OCIC/Sri Lanka (National Catholic Film Office) in 1972. He became the official film critic for the "Gnarathra Pradeepaya" 1971 – 1973. In 1993 he established the Sri Lanka Film Critics' Forum and initiated to launch Critics' Awards for the films which have received Public Performance Board approval in a particular year. Accordingly Critics' Awards were held in 1994, 1995, 1996, 1998 and 2000. Also he has initiated two memorial lecture series to commemorate two eminent film critics in Sri Lanka Neil I. Perera and Cyril B. Perera. Ashley has participated at General Assemblies of the International Federation of Film Critics (FIPRESCI) in 1995 and 2006 which were held in Italy.
As a competent author, film critic and a film journalist he has contributed to several international film juries.
Ashley has also been invited to the 10th Bangaluru International Film Festival scheduled to be held from February 22 to March 01, 2018.