Ajith releases Sri Lanka film directory
View(s):

Veteran film critic and writer Ajith Galappaththi will launch Sri Lanka Film Directory Review, organizing the list of Sinhala, Tamil and English films made in Sri Lanka over the past 71 years. This research based book was written on a proposal by the Chairman of the National Film Corporation, Sithendra Senaratne.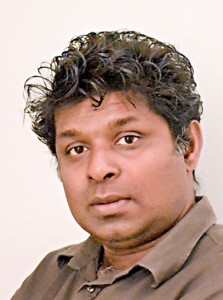 The book is to be launched at the 71st anniversary celebrations of the Sri Lanka film industry and 46th anniversary of the National Film Corporation (NFC).
The first film to be screened in Sri Lanka was in 1901 and the first film 'Rajakeeya Wickremaya' was made in 1922. The first film directory is being made after 96 years of the first film direction. The first sound tracked film 'Kadawunu Poronduwa' (Broken Promise) was made in 1947.
"When compiling this book, I referred to nearly 15 film directories that were published since 1958," said Ajith Galappaththi speaking about his book.
"Here I have analysed the nationalistic features of the Sri Lankan Sinhala and Tamil cinema from 1898 to 1947 and certain issues relating to listing of Sri Lankan cinema," he said.
The book is a National Film Corporation publication.